Recipes and deals to help you save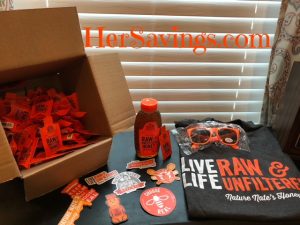 Every once in a while, I come across a company that goes above and beyond for their consumers.  Nature Nate's Honey is one of those companies.  This company truly cares about their products, and about the people buying their products.
Nature Nate's honey is a staple in our home.  My husband and I use it on our coffee every morning, we use it in baking, cooking, tea and when we have a cough or a sore throat, we take a spoonful of it and it really helps soothe our irritated throats.
Around Easter time, I posted about a sweepstake that Nature Nate's Honey was having (expired), and today I received a surprise thank you gift in the mail (see image above) just for sharing that sweepstake with all of you!!  Not every company is as caring as Nature Nate's!
So folks, if your store carries Nature Nate's Honey, definitely give it a try, it's one of the very best honey that I have tried!  And make sure you sign up for their facebook page so that you can be aware of all the fun promotions they have!  Click here to find a location that sells Nature Nate's near you.
Also, check out this scrumptious recipe for Honey-Seared Bacon-Wrapped Scallops, courtesy of Nature Nate's Honey!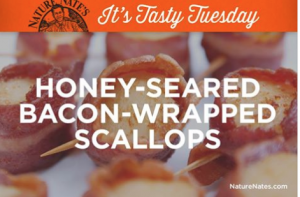 By Stacy on January 19, 2018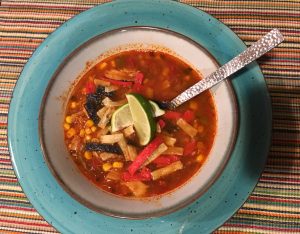 Slow Cooker Chicken Tortilla Soup is one of my very favorite soups to make, it's definitely a repeat meal in our home.  I even made this soup for my sister's wedding, and it was a huge hit.  The fact that this soup is super easy, so scrumptious and very inexpensive to make are all reasons why it's number one on my list of soups.
So with all that being said, I thought I would share with all of you the Slow Cooker Chicken Tortilla Soup that I use.  And although this recipe is absolutely perfect as it is, I make a few changes…
Instead of cooking my own chicken, I simply buy a rotisserie chicken that Walmart almost always has on clearance in their cold deli section.  This saves me time and money.  Usually, one chicken will do the job, but if you want more meat, you can always add two chickens.  I just take all the meat off the bone and toss the meat in the soup when I add all the other ingredients.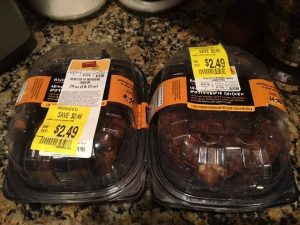 Instead of making my own tortilla chips, I buy the pre-made tortilla strips.  You can buy these at almost any grocery store for around $2.00 or less.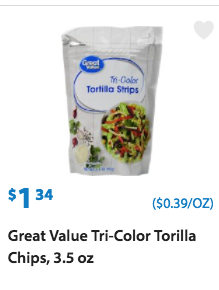 Here are a few coupons you can use for this meal: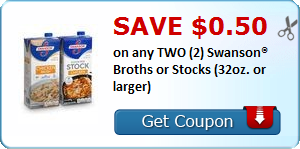 Folks, this soup is so good, and it freezes really well!  I like to use these containers here to freeze all my soups in, as they work wonderful – you can even use them in the microwave.  I am not getting paid to talk about these containers, I just really love them!

*I lay no claim to this recipe.  After trying different Chicken Tortilla Soup recipes, I found this one and absolutely loved the flavor!  I hope you enjoy it as much as we do!
HerSavings.com is a cheerful and rewarding blog devoted to helping you save your hard earned money. Together, we will explore the best deals that will help us save more, spend less...and have fun doing it! So, grab yourself a cup of coffee, get comfortable and let the saving begin!
Read More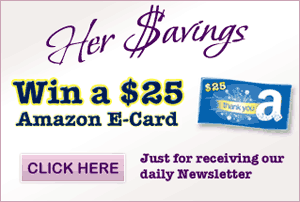 Albertsons
Bath & Body Works
CVS
Fred Meyer
HEB
Kmart
Kroger
old navy
Publix
Rite Aid
SafeWay
Target
Walgreens
Walmart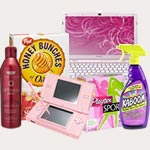 Daily Alerts
Welcome to HerSavings! If your new here, make sure you sign up to receive our Daily Newsletter! By signing up for the HerSavings.com newsletter, you will always stay up to date on the latest deals, coupons and freebies that are available! Sign up today and never miss out!