Freebies and deals to help you save
By Her Savings on December 12, 2017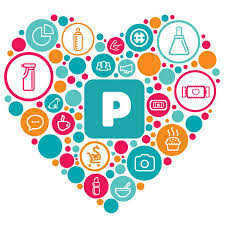 Today (12/12) at 12 NOON EST, you will be able to log into your PINCHme account to possibly request FREE Samples! If you are not a member, to sign up, you must complete a short survey, and verify your account via text message (to make sure everyone has only one account).
Please note that the samples go super quick and not everyone will be offered the same samples or any samples at all.
Apply to become an Outdoor Cap Product Tester for the chance to receive free performance headwear and provide constructive and candid feedback!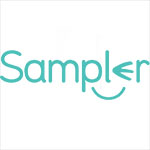 Snag a FREE sample of Pearlosophy O2 Oxygen Super Cleanser!  Your free sample should arrive in your mailbox within 4 to 6 weeks!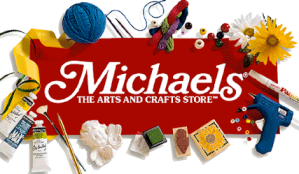 Michaels stores host fun craft events monthly for kiddos and adults!  Please note that some of these craft classes will require you to purchase the supplies that will be needed for that particular craft project.  I will keep this post updated as new events become available, and remove expired events from the page.  I will also post reminders!  Click here for more information.
Here is the calendar of events:
MAKE A Finger Crochet Scarf
Date: Monday, December 11th
Time: 6:30 pm – 8:30 pm
Cost: Up to $24
No need for a crochet hook! You'll be surprised how easy it is to make a pretty, patterned scarf with just your hands. Supplies are not included and may cost up to $24.
---
Kids Club® Candy Cane Decorations
Date: Saturday, December 16th
Time: 10:00 am – 12:00 pm
Cost: $2 per project, supplies included
They craft, you shop! Kids 3 and up can enjoy a quick project. Sign up in-store or online, or just drop in. $2 per project, supplies included. Parent or guardian must remain on premises during the event.
---
MAKEbreak Personalized Gifts
Date: Saturday, December 16th
Time: 1:00 pm – 3:00 pm
Cost: Mug decorating supplies will be provided when you buy a mug. All supplies for the rock photo holder will be provided at no cost.
Personalize a mug or make a painted rock photo holder for someone on your gift list. Mug decorating supplies will be provided when you buy a mug. All supplies for the rock photo holder will be provided at no cost.
---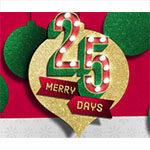 (In-Store Freebie)
Attention Kroger Shoppers!
Kroger and affiliate stores will be offering FREE Products or High-Value Coupons daily through December! You'll be able to load a new freebie or high-value coupon on your card each day! Here is part of the schedule:
November 27 – FREE Yasso Frozen Yogurt Bars
December 02 – FREE PowerBar Protein Bar
December 05 – FREE Mountain Dew Holiday Brew
December 11  – FREE Splenda Naturals
December 18 – FREE Knorr Selects
I will keep you updated!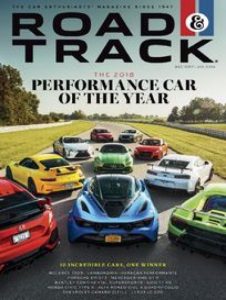 Score a FREE Subscription to Road & Track Magazine!  Expect your first issue to arrive within 6-10 weeks!
By Her Savings on December 10, 2017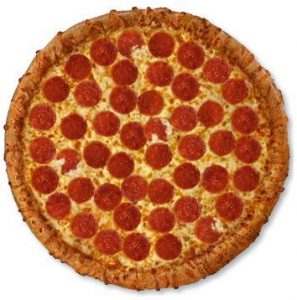 Domino's Pizza will be giving away over 37,000 FREE Domino's Pizza Gift Cards! Click here to sign up to be alerted when this goes live. Once it is live, it'll be first come first served and the higher value gift cards will go first. Gift cards will vary in value from $100 to $4. Make sure to sign up now to be eligible!
*Please note the time or date has not been announced as to when the giveaway will start, but by signing up, you will be alerted once this goes live.
Simply fill out the short form to snag a FREE Walton New Music Sampler which includes a CD of recordings by distinguished choirs and conductors from around the world.
Attention PetSmart Shoppers!
On December 9th & 10th and December 16th & 17th, Santa Claus is coming to PetSmart!  From 12-4PM, bring your pet, dressed in their holiday best to score a FREE Photo of Your Pet with Santa!

HerSavings.com is a cheerful and rewarding blog devoted to helping you save your hard earned money. Together, we will explore the best deals that will help us save more, spend less...and have fun doing it! So, grab yourself a cup of coffee, get comfortable and let the saving begin!
Read More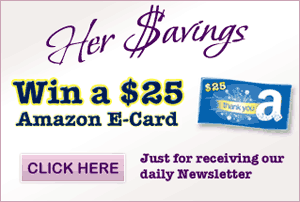 Albertsons
Bath & Body Works
CVS
Fred Meyer
HEB
Kmart
Kroger
old navy
Publix
Rite Aid
SafeWay
Target
Walgreens
Walmart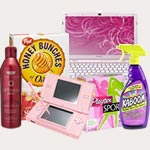 Daily Alerts
Welcome to HerSavings! If your new here, make sure you sign up to receive our Daily Newsletter! By signing up for the HerSavings.com newsletter, you will always stay up to date on the latest deals, coupons and freebies that are available! Sign up today and never miss out!