Easy Refrigerator Dill Pickles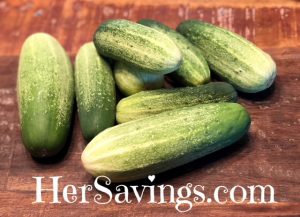 It's Recipe Tuesday so let's talk pickles!
My husband decided a few years ago to start gardening, and since then, he has brought in many delicious fruits and vegetables for us to enjoy.  Just recently he started growing cucumbers for pickling and I have been enjoying turning our bounty into delicious pickles.  After trying a few recipes, I came across a Garlic Jalapeño Dill Refrigerator Pickles recipe from Butter Your Biscuit and I have been hooked since.  This recipe is very versatile, you can add more garlic, less garlic, no jalapeno, more jalapeno, whatever works for you.  I have gotten many, and I mean a lot of compliments from these pickles!  I can't take all the credit though, Wendie over at Butter Your Biscuit really knows what she's talking about.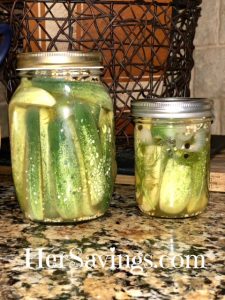 And as I have mentioned many times, I like easy…the easier the better and these pickles are super easy.  And folks, these pickles taste like I have mastered the art of pickling (lol), even though I am just a beginner, haha, they are that good ya'll.  Here's the handy-dandy link here to this pickling recipe.  Enjoy – hopefully they will last longer in your home than they do in mine!
HerSavings.com is a cheerful and rewarding blog devoted to helping you save your hard earned money. Together, we will explore the best deals that will help us save more, spend less...and have fun doing it! So, grab yourself a cup of coffee, get comfortable and let the saving begin!
Read More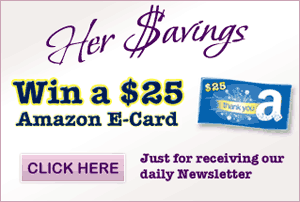 Albertsons
Bath & Body Works
CVS
Fred Meyer
HEB
Kmart
Kroger
old navy
Publix
Rite Aid
SafeWay
Target
Walgreens
Walmart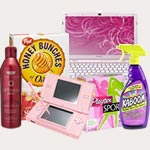 Daily Alerts
Welcome to HerSavings! If your new here, make sure you sign up to receive our Daily Newsletter! By signing up for the HerSavings.com newsletter, you will always stay up to date on the latest deals, coupons and freebies that are available! Sign up today and never miss out!