Lemon Zucchini Cake Recipe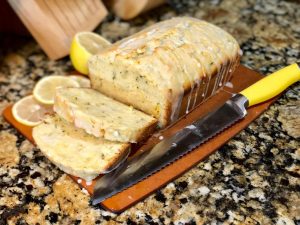 So I baked this cake last week. Baking is not something I am very good at, haha! But I wanted to try this lemon zucchini cake recipe from MomOnTimeout. The cake turned out perfectly, and although we think the cake is good, the zucchini gives it an interesting flavor that makes it different from what we are used to. It's like you can taste the zucchini with your first bite but that's okay because the cake is really delicious – so you keep eating it!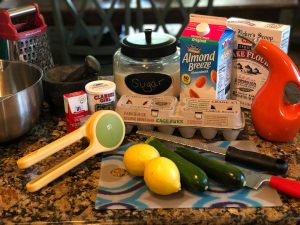 I really liked the simplicity of the ingredients, and I was shocked that no butter was used in this recipe…which made my thighs rejoice!!  And for those who are lactose intolerant, like my son, this recipe uses Almond milk!  But most importantly, this recipe is easy, which is really important to this non-baker haha!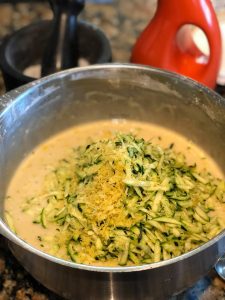 I doubled the recipe so I could make a separate cake for my parents, which they enjoyed as well.  I just divided the batter into two loaf pans evenly and baked them at the same time.  Both cakes did not last longer than 2 days, ya'll.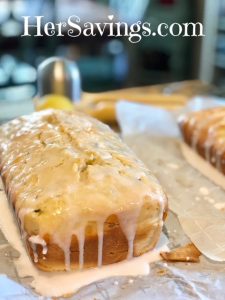 Here is the link to this scrumptious cake:  Lemon Zucchini Cake.  Try it.  And even if you slightly overbake the cake like I did, it's still really good!
HerSavings.com is a cheerful and rewarding blog devoted to helping you save your hard earned money. Together, we will explore the best deals that will help us save more, spend less...and have fun doing it! So, grab yourself a cup of coffee, get comfortable and let the saving begin!
Read More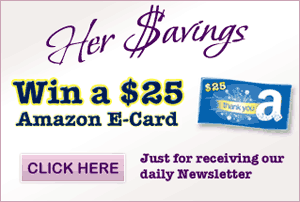 Albertsons
Bath & Body Works
CVS
Fred Meyer
HEB
Kmart
Kroger
old navy
Publix
Rite Aid
SafeWay
Target
Walgreens
Walmart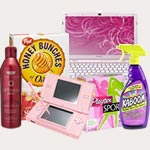 Daily Alerts
Welcome to HerSavings! If your new here, make sure you sign up to receive our Daily Newsletter! By signing up for the HerSavings.com newsletter, you will always stay up to date on the latest deals, coupons and freebies that are available! Sign up today and never miss out!