Miscellaneous Freebies and deals to help you save
By Stacy on October 23, 2018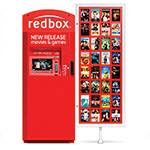 Redbox is currently offering a FREE Movie Rental when you take the pledge to enjoy more movie nights! Simply fill out the form and provide your mobile number. They'll text you with the free rental code that will be valid on 10/28.
By Stacy on October 18, 2018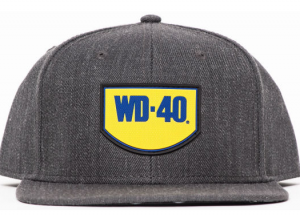 Hurry to snag this nifty and completely FREE WD-40 Brand Hat when you sign up for the WD-40 newsletter! The hats will be shipped out beginning on November 15th.
An email for shipment notification will be generated and emailed to you when your order is packed.
By Stacy on October 16, 2018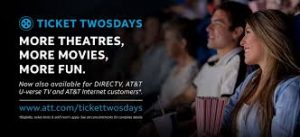 It's AT&T Ticket Tuesday, which means if you are an AT&T customer, you can get a free movie ticket when you buy one!  Simply click to get started and add your mobile number to get your 4-digit pin to get your free ticket.
Just a reminder that there is a limited amount of BOGO FREE Tickets offered each Tuesday, and only one free ticket per AT&T Wireless account per week. Once all available tickets for a particular week have been claimed, AT&T will place a notice, so be sure to check if free tickets are available before making your purchase.
By Stacy on October 12, 2018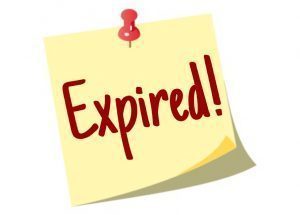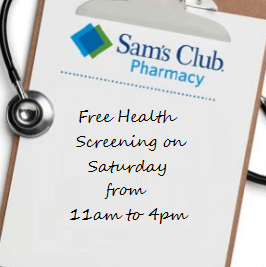 Tomorrow only (10/13), from 11 am – 4 pm, Sam's Club will be offering a FREE Health Screening to everyone – you don't have to be a member to attend!  Tests will include glucose, total cholesterol, HDL (good cholesterol), risk ratio, blood pressure, body fat percentage, vision screening/testing and hearing (may vary by location)
By Stacy on October 11, 2018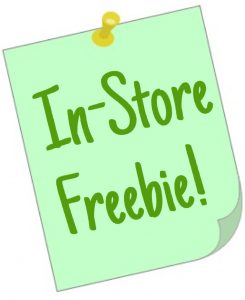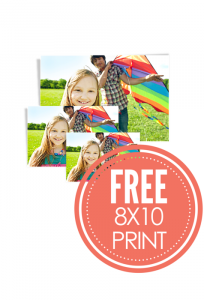 Right now at Walgreens Photo, you can snag a FREE 8×10 Photo Print, through October 13th!
Simply add an 8×10 print to your cart and enter code  8X10FALL at checkout to make it FREE. Make sure to select in-store pickup to avoid shipping charges.  Please note, this code may not work if you are using the mobile app.
By Stacy on August 29, 2018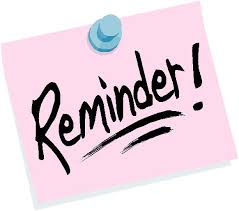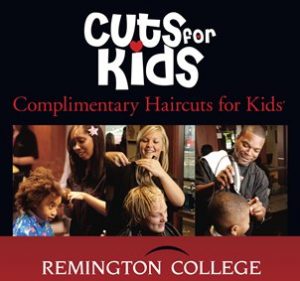 Reminder!  August is almost over, so make you take advantage of this while you can!
Remington College is offering FREE haircuts for children, 17 and under during the entire month of August to help get them ready to head back to school.  All of their campuses with Cosmetology programs will be participating.
And even sweeter, parents won't be left out. Anyone who brings a donation of school supplies, from pens and pencils to notebooks, will also receive a free haircut, manicure or pedicure themselves. Supplies will be collected and donated to local schools for students in need.
Check out the participating campuses and the dates of this promotion by clicking here.
By Stacy on August 22, 2018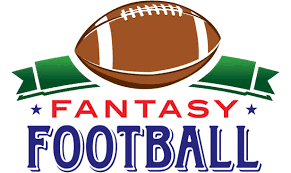 If you're into Fantasy Football, then this post is for you!  I have listed a few restaurants that offer FREE Fantasy Football Kits when you host your league parties at their establishment!
Hooters:  Sign up to host your draft at Hooters to get a FREE Draft Kit that includes:
Up to $200 in Hooters Freebies
Official Bleacher Report Draft Kit with Koozies
Bottle Opener
Draft Board & Stickers
Marker
Buffalo Wild Wings:  Host the fantasy draft party with Buffalo Wild Wings and get a FREE Commissioner Kit. It includes:
Draft Board & Stickers
One championship brag flag to visually enhance your alpha status
10 Buffalo Wild Wings 15% off coupons
10 NFLShop.com 15% off coupons
By Stacy on August 21, 2018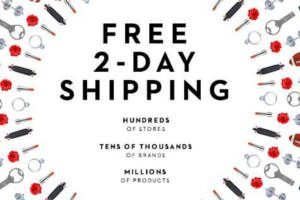 Attention PayPal members, for a limited time you can sign-up for a FREE 2-year ShopRunner membership! Get free 2-day shipping and free return shipping at 140+ stores!
By Stacy on August 21, 2018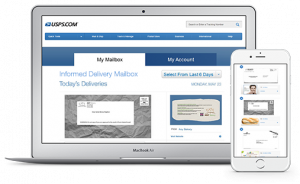 How would you like to know what you're getting in the mail before your mail even arrives!?  A few months ago, I signed up for the relatively new service being offered by the USPS, called Informed Delivery.  And folks, I LOVE it!
Each morning I get an email labeled "Informed Delivery Daily Digest" and it gives me images of that day's mail that will be arriving – hours before it actually arrives.  I also get notices when a package is on it's way to me, along with all the delivery details.  This feature has been 100% spot on for me so far!  I know when it's worth it to check the mail or to just wait until the next day, haha!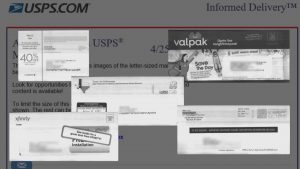 This is a completely free service, but it's not available everywhere right now.  To sign up, click here to get started!  You can also click here to learn more.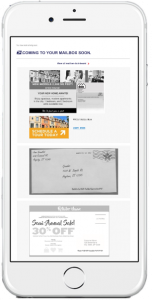 Click here to download the Informed Delivery Mobile App.
By Stacy on August 17, 2018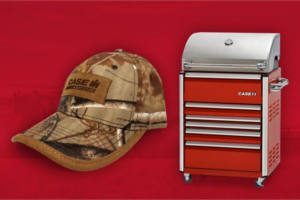 Sign up to snag a FREE IH Hat and you will also be automatically entered to win an awesome gas grill!  Good luck!

HerSavings.com is a cheerful and rewarding blog devoted to helping you save your hard earned money. Together, we will explore the best deals that will help us save more, spend less...and have fun doing it! So, grab yourself a cup of coffee, get comfortable and let the saving begin!
Read More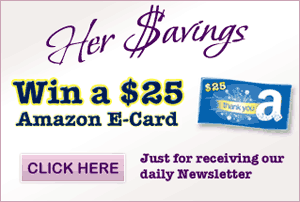 Albertsons
Bath & Body Works
CVS
Fred Meyer
HEB
Kmart
Kroger
old navy
Publix
Rite Aid
SafeWay
Target
Walgreens
Walmart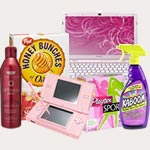 Daily Alerts
Welcome to HerSavings! If your new here, make sure you sign up to receive our Daily Newsletter! By signing up for the HerSavings.com newsletter, you will always stay up to date on the latest deals, coupons and freebies that are available! Sign up today and never miss out!