Free eBooks and deals to help you save
By Stacy on October 11, 2018
Take an adventure as you explore all your favorite dishes from around the world in this FREE eCookbook, International Favorites: 6 Menus from Around the World. Journey through a wealth of different cuisines, including Mexican recipes, Italian recipes, Greek recipes, German recipes, Chinese recipes, Thai recipes, and American recipes. No matter your style, these homemade dishes allow you to travel the world without ever leaving home!
Recipe examples include:
American
Easy Buffalo Chicken Dip (page 3)
BBQ Cheddar Meatloaf (page 4)
Asian
Creamy Crab Wontons (page 7)
Chinatown Meatballs (page 8)
German
German Pretzels (page 13)
Apple Strudel (page 17)
Greek
Chicken and Feta Braid (page 18)
Chicken Gyros (page 19)
Italian
Italian Club Bake (page 25)
Cassata Cake (page 27)
Mexican
Taco Ring (page 29)
Mexican Ice Cream Balls (page 32)
By Stacy on August 29, 2018
Learn how to make a variety of slow cooker dessert recipes using cake mix with this '16 To-Die-For Slow Cooker Cake Mix Recipes Free eCookbook'! In this free collection, you'll find delicious slow cooker cake mix recipes which include:
Chocolate Cake Mix Recipes (Examples: Gooey Chocolate Slow Cooker Cake, Chocolate Dump Cake, Chocolate Pound Cake)
Yellow Cake Mix Recipes (Examples: Cake Mix Apple Pie Coffee Cake, Peach and Berry Cake Mix Cobbler, Raspberry Lemon Cake)
White Cake Mix Recipes (Example: Coffee Caramel Cake)
More Cake Mix Recipes (Examples: German Chocolate cake, Carrot Cake, Angel Food, Lemon Cake, Pumpkin Angel Food Cake with Caramel Sauce, Red and Wild Cherry Torte, Key Lime Cake, Coconut Cake and more!)
These recipes are very simple to make, few ingredients and the best part, you don't have to use an oven!!
By Stacy on August 1, 2018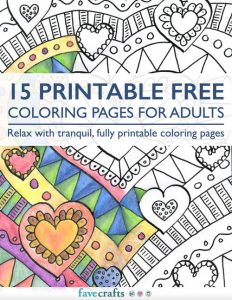 As most of you know, I homeschool my youngest son.  So when it comes time for him to do a project requiring him to use his colors, I join him and do some coloring myself.  I found this to be surprisingly relaxing!  And I would rather print my own, FREE coloring pages then buy a book from the store!
One of my favorite sites to get absolutely free coloring pages is offering a FREE printable Coloring Pages for Adults eBook which features:
– Multiple Mandala Color Pages
– Quirky Coloring Pages Featuring Geometric Designs
– Animal Coloring Pages
– And more!
By Stacy on August 1, 2018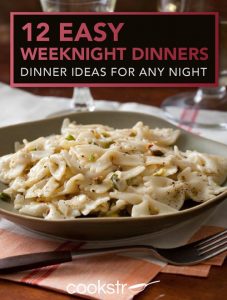 Simply sign up for the Free COOKSTR Email Newsletter, and you will also receive the FREE 12 Easy Weeknight Dinners eCookbook: Dinner Ideas for Any Night!  Make recipes like Chicken Chilaquiles Con Salsa, Smiley Face Casserole, Slow Cooker Italian Style Pot Roast and more!
By Stacy on June 25, 2018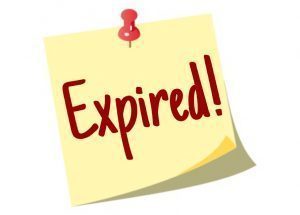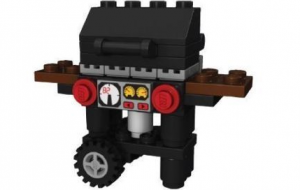 If you live near a Lego Store, there's a FREE kids event, Tuesday, July 10th or Wednesday, July 11th for children ages 6-14!  Learn how to build this mini LEGO Grill (pictured above) and take it home for FREE!
Also, you now have to reserve your Mini Model BEFORE you visit the LEGO Store.  These spots fill up quickly, so if you're interested, I suggest signing up ASAP.  Registration is on a first come first serve basis and quantities are limited. Stores will no longer accept walk-ups on the night of the event.
The monthly mini model build events are only open to registered LEGO VIP members. Not a VIP? It's easy and free to sign up! Just visit a LEGO Store and ask a Brick Specialist how to sign up at checkout, or click here to sign up online.
Head over here for more information.
By Stacy on April 17, 2018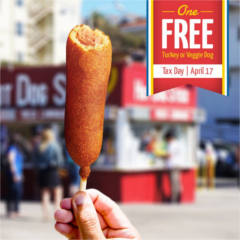 Today only (4/17), you can stop by a participating HOT DOG ON A STICK location to get one FREE Original Turkey or Veggie Dog, in honor of Tax Day – no purchase or proof of completed taxes necessary!
By Stacy on February 7, 2018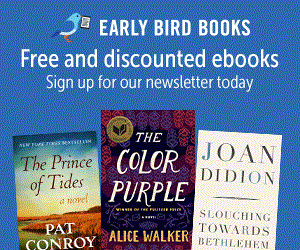 Sign up for the Early Bird Books newsletter and receive free and discounted ebooks for Kindle, Nook, or any other Ereader!  Early Bird Books can help you save big on ebooks.
By signing up for the Early Birds Newsletter, you will be the first to know about free and discounted ebooks everyday.  With bestselling novels across various genres, Early Bird Books is already the standard for almost a million fans.
By Stacy on February 7, 2018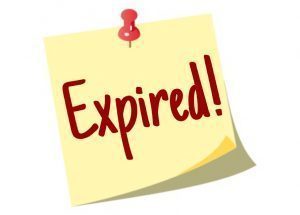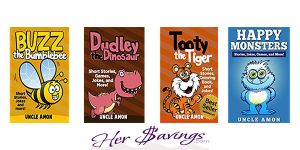 Amazon is currently offering select Uncle Amon Children's Kindle eBooks for FREE, up to a $5.99 value!  There are over 30 great titles to choose from!
By Stacy on January 25, 2018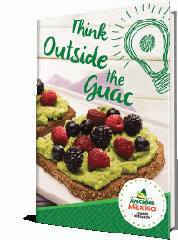 Simply fill out the form to download your FREE 'Think Outside the Guac' recipe e-book!
By Stacy on December 1, 2017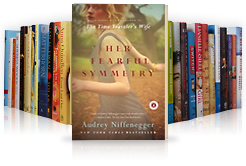 I love to read, and I love it, even more, when I can read a book for FREE!
Currently, Amazon has the titles, plus more, that you can download and read for FREE!  If you see one you like, make sure you download it now because the free eBooks change daily.  But, be sure when you add the Kindle ebook to your cart that it is $0.00 as these prices do change frequently.  You can click here to see all the FREE eBooks you can snag.
Kindle books can be read on Kindle Wireless Reading Device, on the PC, and a host of other mobile devices with Amazon's FREE reading apps.
Here are just a few titles you can score FREE!
Forever and Ever Boxed Set: Books 1-3
---
Christmas Cookbook: Delicious Family Holiday Recipes
---
Delicious Crockpot Recipes: A Full-Color Crockpot Cookbook for your Slow Cooker 
---
Christmas Stories for Kids: Fun Christmas Stories and Jokes for Kids
Plus lots more free eBooks!
HerSavings.com is a cheerful and rewarding blog devoted to helping you save your hard earned money. Together, we will explore the best deals that will help us save more, spend less...and have fun doing it! So, grab yourself a cup of coffee, get comfortable and let the saving begin!
Read More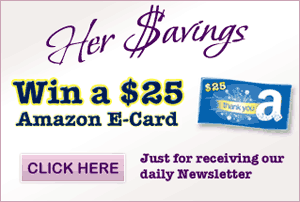 Albertsons
Bath & Body Works
CVS
Fred Meyer
HEB
Kmart
Kroger
old navy
Publix
Rite Aid
SafeWay
Target
Walgreens
Walmart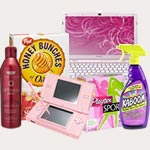 Daily Alerts
Welcome to HerSavings! If your new here, make sure you sign up to receive our Daily Newsletter! By signing up for the HerSavings.com newsletter, you will always stay up to date on the latest deals, coupons and freebies that are available! Sign up today and never miss out!