FREE Mr. Food 'Menus From Around the World' eCookbook
Take an adventure as you explore all your favorite dishes from around the world in this FREE eCookbook, International Favorites: 6 Menus from Around the World. Journey through a wealth of different cuisines, including Mexican recipes, Italian recipes, Greek recipes, German recipes, Chinese recipes, Thai recipes, and American recipes. No matter your style, these homemade dishes allow you to travel the world without ever leaving home!
Recipe examples include:
American
Easy Buffalo Chicken Dip (page 3)
BBQ Cheddar Meatloaf (page 4)
Asian
Creamy Crab Wontons (page 7)
Chinatown Meatballs (page 8)
German
German Pretzels (page 13)
Apple Strudel (page 17)
Greek
Chicken and Feta Braid (page 18)
Chicken Gyros (page 19)
Italian
Italian Club Bake (page 25)
Cassata Cake (page 27)
Mexican
Taco Ring (page 29)
Mexican Ice Cream Balls (page 32)
HerSavings.com is a cheerful and rewarding blog devoted to helping you save your hard earned money. Together, we will explore the best deals that will help us save more, spend less...and have fun doing it! So, grab yourself a cup of coffee, get comfortable and let the saving begin!
Read More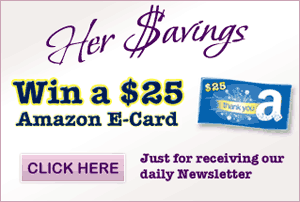 Albertsons
Bath & Body Works
CVS
Fred Meyer
HEB
Kmart
Kroger
old navy
Publix
Rite Aid
SafeWay
Target
Walgreens
Walmart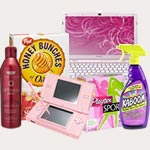 Daily Alerts
Welcome to HerSavings! If your new here, make sure you sign up to receive our Daily Newsletter! By signing up for the HerSavings.com newsletter, you will always stay up to date on the latest deals, coupons and freebies that are available! Sign up today and never miss out!