Food & Drink Freebies and deals to help you save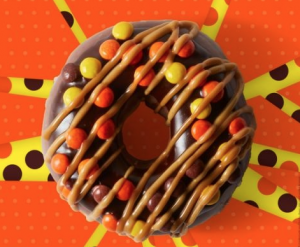 Attention Krispy Kreme Rewards members!
On August 8th only,  Krispy Kreme will be giving away a FREE Reese's Outrageous Doughnut to their Reward members! The free doughnut offer will automatically be added to your barcode.  To get your free doughnut, simply scan the barcode found in the Krispy Kreme app – absolutely no purchase is required!
Please note that this offer is only available to rewards members.  If you are not a Krispy Kreme Rewards member, no worries as you can still snag this delicious freebie by becoming a Krispy Kreme Rewards member!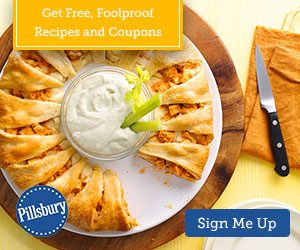 If you're not already signed up to receive the Pillsbury emails, then I highly suggest you do so!  Simply sign up for Pillsbury's FREE emails to receive up to $250 in yearly coupons, access to free product samples (quantities limited, one per member) and the easiest recipes sent right to your inbox.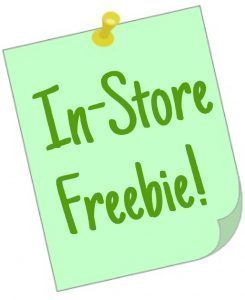 Attention Hornbacher's, Shoppers, and Cub Stores Shoppers!
Simply create or sign into your account to load your FREE Kind Protein Bar!  Valid through 8/9.
Click on your store's link below to get your offer:
Hornbacher's:  (located in MN and ND)
Shoppers:  (located in MD and VA)
Cub Stores:  (located in IL and MN)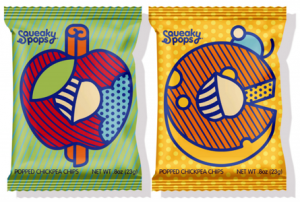 Simply enter your email address and then get your friends to do the same to get some FREE Squeaky Pops Chickpea Snacks just for Referring Friends!  Here's how it works…
Get 5 friend referrals = One FREE Case of Squeaky Pops
Get 10 friend referrals = Two FREE Cases of Squeaky Pops
Get 25 friend referrals = Six Months of FREE Squeaky Pops
Get 50 friend referrals = One Year of FREE Squeaky Pops
Feel free to share your links in the comments section to help each other out!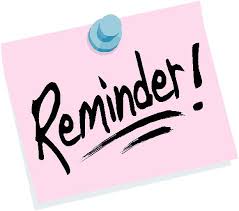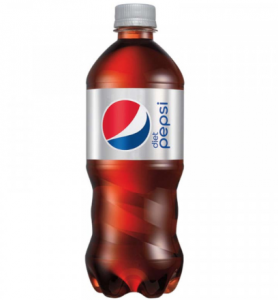 If you have a 7-Eleven nearby, download their Free iPhone or Android App (or pull up the app on your phone if you already have it downloaded). After you do, sign-in or create a 7-Eleven account to view special offers – just click on the Savings section. You may then see an offer for a FREE Diet Pepsi or Zero Sugar Pepsi 20oz Product!  This is valid Friday through Sunday only, through 12/31/18!
Be sure not to click "Redeem Offer" until you're ready to score your free offer, as it is only good for 15 minutes once you do.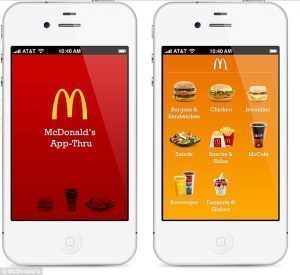 Every Friday, through the rest of 2018, McDonald's will be offering FREE Medium Fries with Any $1 Purchase when you use their mobile App!  To get this offer, you will have to use mobile order and pay.  Just click on the "View Deals" section of the app to find this offer, customize your order, and apply the coupon and pay.
Sounds like a great deal to me!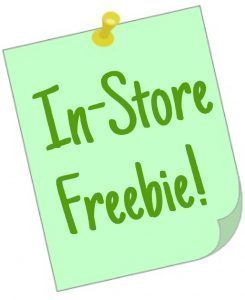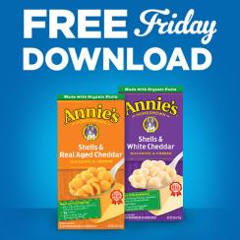 Attention Kroger (and affiliated stores) Shoppers!
Right now you can log into your store account to load an eCoupon valid for a FREE Annie's Natural Macaroni & Cheese (5.25-6 oz., any variety)!  Coupon is available to load today only (8/3), and is valid through 8/19.
Stores included in this offer: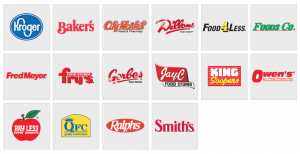 By Stacy on August 2, 2018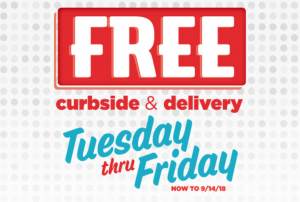 Attention HEB Shoppers!
Now through 9/14, HEB is offering FREE Curbside AND FREE Delivery Tuesdays through Fridays only!!  There will be no shopper fees or delivery fees!  Please note that delivery times may be limited. This offer is good for both new and current Curbside customers, no code is needed.
As a fellow HEB shopper…this makes me SO happy!!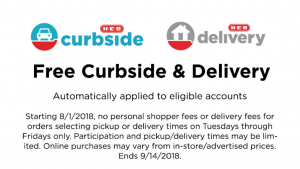 By Stacy on August 1, 2018

Get a MacCoin starting tomorrow (8/2) to celebrate #BigMac50! To get your hands on one in the US, head to McDonald's, buy a Big Mac and get a free MacCoin that's redeemable for a free Big Mac around the world through 12/31! Here's how this works:
Beginning at lunchtime on August 2nd, customers can receive a MacCoin with the purchase of a Big Mac at 14,000 participating restaurants across the U.S., while supplies last. And then, starting on August 3rd through 2018, customers can redeem their MacCoin for a free Big Mac at participating McDonald's restaurants in the U.S. and in more than 50 participating countries.  Sounds like a good deal to me!
You can click here for more information. *As with any event, I suggest calling ahead and making sure your local store is participating before heading out!

HerSavings.com is a cheerful and rewarding blog devoted to helping you save your hard earned money. Together, we will explore the best deals that will help us save more, spend less...and have fun doing it! So, grab yourself a cup of coffee, get comfortable and let the saving begin!
Read More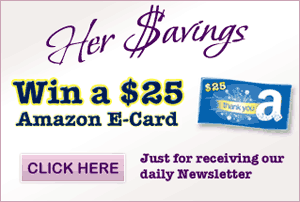 Albertsons
Bath & Body Works
CVS
Fred Meyer
HEB
Kmart
Kroger
old navy
Publix
Rite Aid
SafeWay
Target
Walgreens
Walmart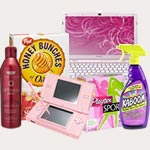 Daily Alerts
Welcome to HerSavings! If your new here, make sure you sign up to receive our Daily Newsletter! By signing up for the HerSavings.com newsletter, you will always stay up to date on the latest deals, coupons and freebies that are available! Sign up today and never miss out!