Universal Birthday for Shelter Dogs

Did you know that August 1st is celebrated as the Universal Birthday for Shelter Dogs?  Our very own Forrest was rescued from a shelter almost 4 years ago, and I could not imagine our life without him.
So to honor this month, perhaps consider doing at least one of the following:
1. Ask for birthday donations instead of gifts: Ask your friends and family to give donations to their local animal shelter instead of birthday presents, maybe you can raise enough money to buy warm beds for dogs, or even some play toys!  Even if it's not your birthday, you can still ask your friends and family to help with donations for your local animal shelter, I know your donations would be greatly appreciated!
2. Volunteer at your local animal shelter: If you find a shelter that will let you volunteer, you can walk dogs, clean up after the animals, refill water bowls, and give out toys and treats. Even just being there to pet cats and scratch dogs behind the ears will help them feel less lonely.
3. Adopt animals from shelters: Instead of buying them from pet stores or breeders, adopt animals from local shelters.  There are so many animals sitting in shelters just waiting for their forever home!
4. Foster an animal:  There are so many animals in need of a safe temporary place to hang out while they recover from an illness or injury, and some puppies and kittens need a quiet place to grow, away from the busy animal shelter. If you can commit your time and resources to foster an animal, you'll be helping two animals—the one you take into your home and another one who will get a place in the shelter.
This is a picture of our dog Forrest – we took this picture when we first brought him home from the shelter, almost 4 years ago: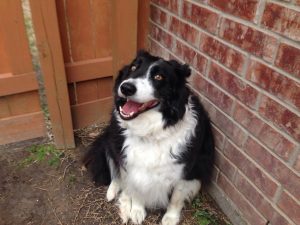 And here is a picture of Forrest now: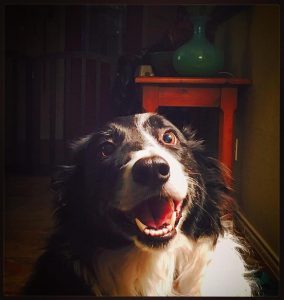 HerSavings.com is a cheerful and rewarding blog devoted to helping you save your hard earned money. Together, we will explore the best deals that will help us save more, spend less...and have fun doing it! So, grab yourself a cup of coffee, get comfortable and let the saving begin!
Read More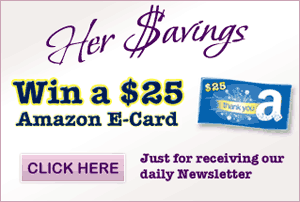 Albertsons
Bath & Body Works
CVS
Fred Meyer
HEB
Kmart
Kroger
old navy
Publix
Rite Aid
SafeWay
Target
Walgreens
Walmart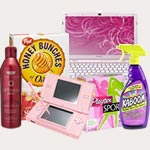 Daily Alerts
Welcome to HerSavings! If your new here, make sure you sign up to receive our Daily Newsletter! By signing up for the HerSavings.com newsletter, you will always stay up to date on the latest deals, coupons and freebies that are available! Sign up today and never miss out!