Marlboro: FREE 3-in-1 Flashlight
By Her Savings on January 22, 2014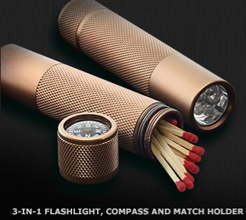 Get a FREE 3-in-1 Flashlight, Compass and Match Holder from Marlboro!  Simply Login or register then look under MENU, Marlboro Uncovered Promo. *Must be 21 years of age or older.  Let us know if this freebie were available for you!
A few things to note: Technically, these offers are for smokers.  If you've never signed into Marlboro's website, you'll need to confirm your age. This process may require your driver license number and/or last 4 of your social. The Federal Government requires that they not allow people under age to access their site, so they're mandated to confirm who you are.  They are a well established company, not some fly-by-night thing, but if you're not comfortable with this feel free to pass. Just know that once you have an account with them you won't have to do that again.  And, they give really great freebies!
This promotional giveaway ends on 3/9/14.
HerSavings.com is a cheerful and rewarding blog devoted to helping you save your hard earned money. Together, we will explore the best deals that will help us save more, spend less...and have fun doing it! So, grab yourself a cup of coffee, get comfortable and let the saving begin!
Read More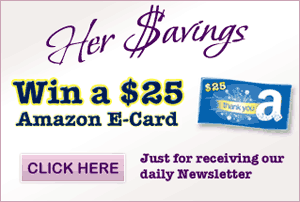 Albertsons
Bath & Body Works
CVS
Fred Meyer
HEB
Kmart
Kroger
old navy
Publix
Rite Aid
SafeWay
Target
Walgreens
Walmart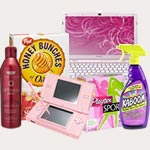 Daily Alerts
Welcome to HerSavings! If your new here, make sure you sign up to receive our Daily Newsletter! By signing up for the HerSavings.com newsletter, you will always stay up to date on the latest deals, coupons and freebies that are available! Sign up today and never miss out!