CVS "Magic Coupon Machine" Week of 8/22

Next time you are at CVS, make sure you check the "Magic Coupon Machine".  Many readers have emailed me about the coupons they are receiving this week.
Remember that not everyone will receive the same coupons, as they vary person to person.  Also,  keep scanning your card until you get the "No coupons available, check back tomorrow" .
Make sure to check the expiration dates on the coupons because some expire the next day after printing!
Save $3.00 off one Hugglies Slip-On Diapers, sizes 3-5
B1G1 Free Starburst, Skittles or Lifesaver Candy, 14-16 oz
Save $2.00 off one Bayer Advanced Aspirin, 80 ct.
Save $4.00 when you buy Diapers & Wipes
Save $1.00 off one Pampers Diapers Jumbo pack, 20-50 ct.
Save $2.00 off one Nature Made Vitamins
Save $5.00 off one Nature Made Triple Probiotic
Save $2.00 off one Shampoo, Conditioner or Styler (excludes salon brands)
Save $1.50 off one Speed Stick Deodorant
Save $2.00 off one CVS Multipurpose Lens Solution
Save $1.00 off one Dove+Men Care Deodorant
These coupons can be stacked with manufacturer coupons since they are CVS store coupons for added savings!
HerSavings.com is a cheerful and rewarding blog devoted to helping you save your hard earned money. Together, we will explore the best deals that will help us save more, spend less...and have fun doing it! So, grab yourself a cup of coffee, get comfortable and let the saving begin!
Read More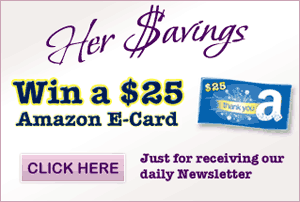 Albertsons
Bath & Body Works
CVS
Fred Meyer
HEB
Kmart
Kroger
old navy
Publix
Rite Aid
SafeWay
Target
Walgreens
Walmart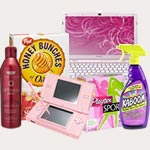 Daily Alerts
Welcome to HerSavings! If your new here, make sure you sign up to receive our Daily Newsletter! By signing up for the HerSavings.com newsletter, you will always stay up to date on the latest deals, coupons and freebies that are available! Sign up today and never miss out!