Store Deals and deals to help you save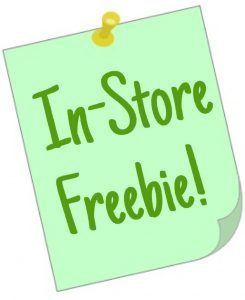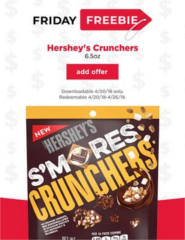 Attention Hornbacher's, Shop 'N Save, Shoppers, and Cub Stores Shoppers!
Simply create or sign into your account to load your FREE Hershey's Crunchers to your card!  Please note these eCoupons are available to load today only (4/20), but the eCoupon doesn't expire until 4/26/18.
Click on your store's link below to get your offer:
Hornbacher's:  (located in MN and ND)
Shop 'N Save:  (located in IL and MO)
Shoppers:  (located in MD and VA)
Cub Stores:  (located in IL and MN)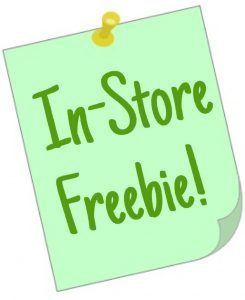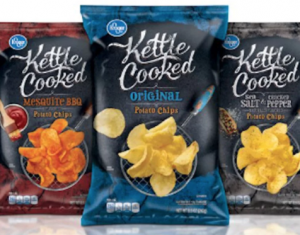 Attention Kroger (and affiliated stores) Shoppers!
Right now you can log into your store account to load an eCoupon valid for a FREE Tic Tac Gum Product!  Coupon is available to load today only (4/20), and is valid through 5/6.
Stores included in this offer: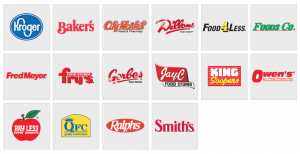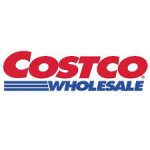 Costco has just released their new Instant Savings Deals that will be valid until May 13th!  You can click here to browse all the savings that are available.
By Stacy on April 19, 2018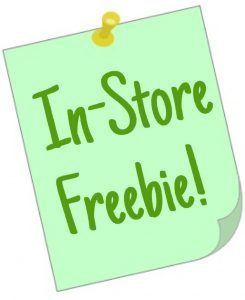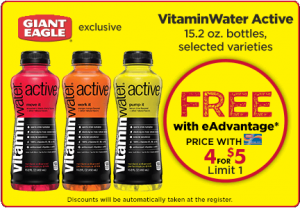 Attention Giant Eagle Shoppers:
For a limited time, you can load an eCoupon to your Giant Eagle Account that is valid for a Free bottle of VitaminWater Active.  Once you load this offer to your Giant Eagle Advantage Card via your Giant Eagle account, simply scan your card at checkout to receive your discount!
Offer expires 4/25/18.
By Stacy on April 19, 2018
Coupons.com has released a high-value $2/1 Shower to Shower Body Powder printable coupon! Consider using this coupon at Walmart to snag this deal:
Buy (1) Shower to Shower Body Powder – $3.88
Use this $2/1 Printable Coupon
Final Cost: Only $1.88!
By Stacy on April 18, 2018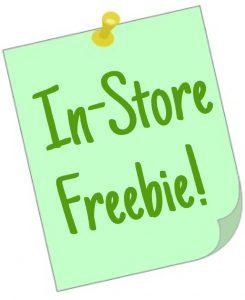 Attention HEB shoppers!  Check your HEB digital coupon account!
HEB is currently offering new FREE Product eCoupons!  These products are completely FREE, no purchase required!  Here is the list of eCoupons that were in my account this morning:

***Text Exclusive Offer*** Get one (1) H-E-B Reusable Bag, assorted varieties FREE! ($2 max discount)
***Email Exclusive*** Get a Loaf of Fresh H-E-B French Bread from the Bakery FREE!
I went this afternoon and picked up my freebies.  My HEB was out of the french bread, but the lady at the bakery said the sliced Pan Frances bread was included, and it rang up free with absolutely no issues.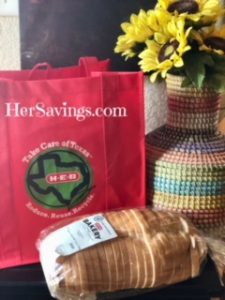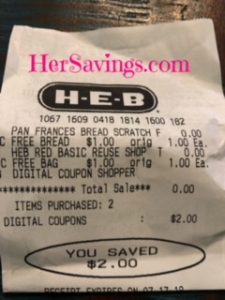 -Please note, I cannot guarantee that everyone will receive these coupons in their HEB eCoupon account.  A good way to find coupons is to do a search using a keyword like 'free' in the search option towards the top of the HEB coupon page.
-Also, special coupons may only be available to users who also receive emails and texts from HEB, so I highly suggest you sign up for HEB's weekly emails and also sign up to receive their text notifications, so you can stay on top of the deals that HEB has.
Click here for more information on HEB exclusive emails.
By Stacy on April 18, 2018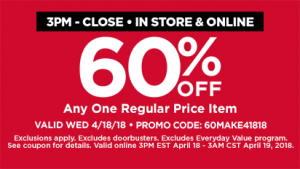 For today ONLY (4/18), Michaels is offering a 60% off ANY one regular priced item coupon! You can either print out this coupon or present it on your smartphone to save ink.  If you decide to use it online, use promo code 60MAKE41818 to score your 60% off.  This is valid today only after 3PM.
Please note that some exclusions apply, so be sure to read the fine print.
By Stacy on April 16, 2018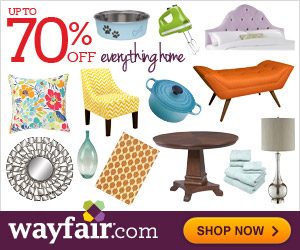 Wayfair is one of my absolute favorite deal sites!  I just bought my curtains from here, the style and value just can't be beaten.  For those who have not heard of Wayfair before, with Wayfair, you can save up to 70% on furniture and decor!  Wayfair has an amazing selection of items to choose from, and you will truly like the savings!
And even sweeter, right now when you sign up, you will receive a promo code for 10% off!
By Stacy on April 13, 2018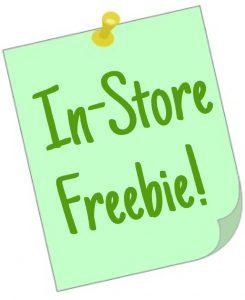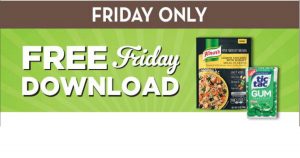 Attention Mariano's Shoppers!
Right now you can score a FREE Knorr Skillet Meal & FREE Tic Tac Gum! Simply log into your Mariano's Digital eCoupon account and then download the eCoupon to your loyalty card today.  eCoupon is available to load today only (4/13), and is valid through 4/27.
By Stacy on April 13, 2018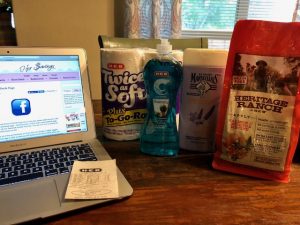 Attention fellow HEB Shoppers!
Have you snagged your HEB freebies yet?  I ventured to my local HEB this morning and picked up my digital eCoupon freebies!  I was able to score toilet paper, dish soap,  some really nice smelling body wash and dog food, completely FREE – I saved $9.51 (before tax total)!  You can find out more information about these eCoupons from HEB by clicking HERE.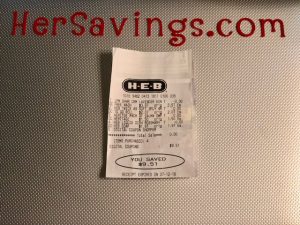 I just love HEB!!

HerSavings.com is a cheerful and rewarding blog devoted to helping you save your hard earned money. Together, we will explore the best deals that will help us save more, spend less...and have fun doing it! So, grab yourself a cup of coffee, get comfortable and let the saving begin!
Read More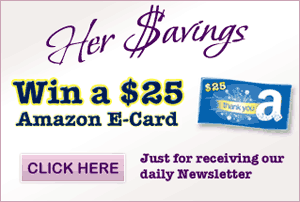 Albertsons
Bath & Body Works
CVS
Fred Meyer
HEB
Kmart
Kroger
old navy
Publix
Rite Aid
SafeWay
Target
Walgreens
Walmart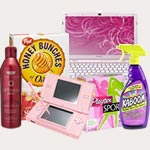 Daily Alerts
Welcome to HerSavings! If your new here, make sure you sign up to receive our Daily Newsletter! By signing up for the HerSavings.com newsletter, you will always stay up to date on the latest deals, coupons and freebies that are available! Sign up today and never miss out!