Reward Sites and deals to help you save
By Stacy on April 20, 2018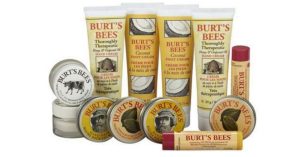 Join the Burt's Bees Clinical Testing Panel Program so that you can possibly snag some FREE Burt's Bees products. You will be asked to try out the products that are sent to you,  all they ask is that you provide them with honest feedback.
To get started, you will have to take a qualifying survey.  I must admit that a few of the questions were rather strange, like asking about my height and weight – in all my 15+ years doing this, having to answer questions like these were definitely a first for me.
By Stacy on April 18, 2018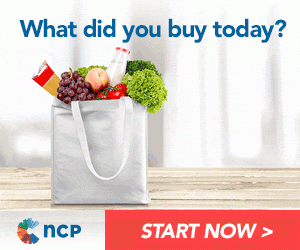 Speak for households just like yours. Join National Consumer Panel! Earn valuable points, which are redeemable for Visa Gift Cards, by simply scanning the items you buy!
And, by being a member of National Consumer Panel, you will be entered into the monthly sweepstakes for your chance of being one of 20 people to win $250!
By Stacy on April 18, 2018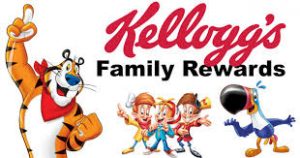 If you're a Kellogg's Family Rewards Member, right now you can enter the following code to score FREE Points!
Added (4/18):  Enter code APRILSHOWERSPNTS to score 100 FREE Points! This code is valid through April 22nd.
And if you're not a member, you can sign up for Kellogg's Family Rewards and receive the latest news, special offers and exclusive savings from Kellogg's. Enter codes, collect points, and earn awesome rewards from Kellogg's!
By Stacy on April 16, 2018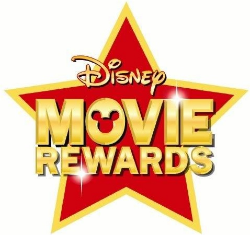 Play the Disney Challenge to get a magic code worth 5 points. They have a new game every first, and third Monday.  Get a top score and you'll earn a bonus 50 points!
For those who do not know about Disney Movie Rewards, here's how it works:  When you purchase a Disney DVD or go see a Disney movie at the movie theater you earn points. Once you've earned enough points, you can redeem them for a reward. They have a lot of different rewards available from electronics to toys, DVDs, gift cards, + more!
By Stacy on April 12, 2018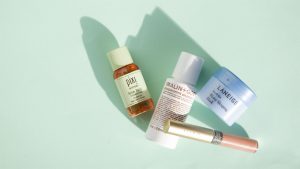 Possibly score free beauty products with Allure Try It Sampling Program!  Simply complete the survey for your chance to receive free products based on quantities available and your preferences.  You'll have the opportunity to share feedback and receive special offers on the products you try!
Please note that spots are limited and this survey can close at any time.
By Stacy on April 12, 2018

Opinion Outpost is Accepting New Members Again!!
With summer vacation time coming upon us, many people, myself included, are wondering how they can make some extra cash.  And not only will you make some extra cash, Opinion Outpost surveys often times lead to product tests! Testing out products before they are released and then giving your feedback is seriously fun and the best way to get full-size freebies. Who doesn't love getting free stuff in the mail?!!
By signing up to Opinion Outpost,  they will email you surveys, and possibly give you an opportunity to sample new products and engage in online focus groups which will earn you some cash.  Creating an account is super easy, you start by filling out some basic info and then click the link in the confirmation email they send you.  After you've done all this and get access to your account, you'll need to go through and answer a few survey questions (fill out user profiles) so they can better match you to different studies. Don't feel any pressure to get these done all at once. You can do them here and there when you have time.
You will then be on your way to receive points that you can redeem for prizes or cash!
By Stacy on April 11, 2018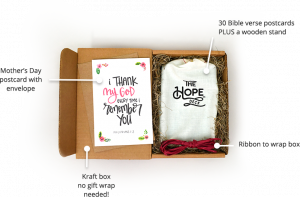 Simply enter the giveaway and then get 10 friends to do the same with your special link, to get a FREE Bible Verse Mother's Day Gift from Jen Gordon!
Feel free to share your links in the comments section to help each other out!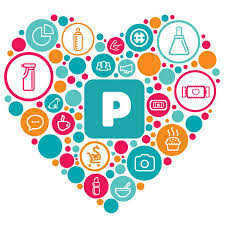 Today (4/10) at 12 NOON EST, you will be able to log into your PINCHme account to possibly request FREE Samples! If you are not a member, to sign up, you must complete a short survey, and verify your account via text message (to make sure everyone has only one account).
Please note that the samples go super quick and not everyone will be offered the same samples or any samples at all.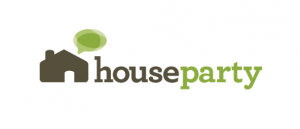 There are three new House Parties available that you can apply to host!  Just click on each link to be directed to that particular house party page.  Make sure to keep checking your email, because if selected, you will have a limited time to accept!  Not a member of House Party? You can still apply to host. Your application to host a party will take you through the sign-up process.
Here are the parties that are available: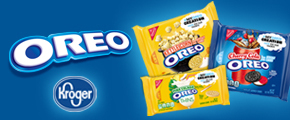 Get your friends together and introduce them to the new, limited-edition OREO Cookie flavors available at your local Kroger family store starting 5/1/2018. The new Cherry Cola Flavored OREO Cookies, Kettle Corn Flavored OREO Cookies, and Piña Colada Flavored OREO Thins Cookies will be hitting the shelves just in time to have a fun OREO Cookie Taste-Off with your friends on Party Day.
If you're selected and confirmed as a host, your exclusive Party Pack will contain:
Photo booth props
Serving trays
FREE OREO Cookies coupons for hosts
And more
---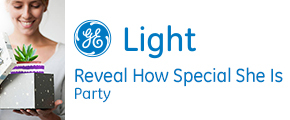 Reveal How Special She Is Party
Let your friends experience the difference GE reveal bulbs make and invite them over the day before Mother's Day for a fun time decorating pots filled with beautiful flowers from your local Lowe's store. Not only will you have fun decorating these gifts together, but you'll be able to reveal how special the women in your life are by giving them your wonderful creations. And to make it easy, you'll be able to get the flowers, plus any tools, markers, paint and anything else you need to make these gifts on Party Day at Lowe's.
If you're selected and confirmed as a host, your exclusive Party Pack will contain:
GE reveal® HD+ LED bulbs
$10 Lowe's gift card (to get a flower/potted plant for your party)
Photo Props
And more
---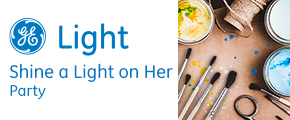 *This event is open to all residents of the contiguous US except CA.
Let your friends experience the difference GE reveal bulbs make and invite them over the day before Mother's Day for a fun time creating Mother's Day cards for all the women who mean so much to you. And to make it easy, you'll be able to get all the supplies you need to make your cards, plus everything else you need for your party at Target.
If you're selected and confirmed as a host, your exclusive Party Pack will contain:
GE reveal HD+ LED bulbs
$10 Target gift card (to get craft supplies for your party)
Photo Props
And more
Good luck!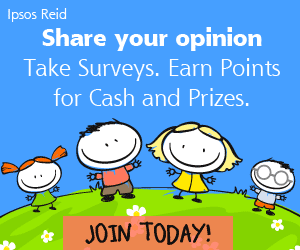 If you're looking for a chance to try out new products before they hit the market, then you may want to check out Ipsos I-Say Survey company.
Ipsos is a global survey-based market research company that serves more than 5,000 clients in more than 100 countries.
As an Ipsos I-Say community member, you'll have the opportunity to take surveys and earn fantastic rewards!  Most members receive surveys at least once each month with an average of about four per month, and the more surveys you take, the more points you earn. In addition, many Ipsos members also have the chance to test new products and services before the general public!

HerSavings.com is a cheerful and rewarding blog devoted to helping you save your hard earned money. Together, we will explore the best deals that will help us save more, spend less...and have fun doing it! So, grab yourself a cup of coffee, get comfortable and let the saving begin!
Read More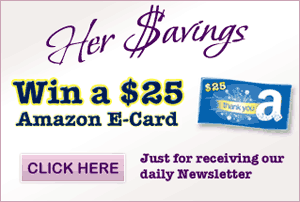 Albertsons
Bath & Body Works
CVS
Fred Meyer
HEB
Kmart
Kroger
old navy
Publix
Rite Aid
SafeWay
Target
Walgreens
Walmart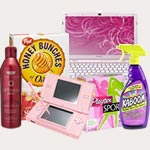 Daily Alerts
Welcome to HerSavings! If your new here, make sure you sign up to receive our Daily Newsletter! By signing up for the HerSavings.com newsletter, you will always stay up to date on the latest deals, coupons and freebies that are available! Sign up today and never miss out!