Reward Sites and deals to help you save
By Stacy on August 7, 2018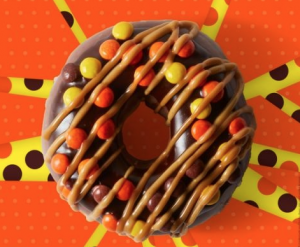 Attention Krispy Kreme Rewards members!
On August 8th only,  Krispy Kreme will be giving away a FREE Reese's Outrageous Doughnut to their Reward members! The free doughnut offer will automatically be added to your barcode.  To get your free doughnut, simply scan the barcode found in the Krispy Kreme app – absolutely no purchase is required!
Please note that this offer is only available to rewards members.  If you are not a Krispy Kreme Rewards member, no worries as you can still snag this delicious freebie by becoming a Krispy Kreme Rewards member!
By Stacy on August 3, 2018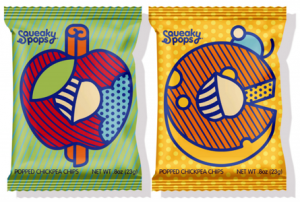 Simply enter your email address and then get your friends to do the same to get some FREE Squeaky Pops Chickpea Snacks just for Referring Friends!  Here's how it works…
Get 5 friend referrals = One FREE Case of Squeaky Pops
Get 10 friend referrals = Two FREE Cases of Squeaky Pops
Get 25 friend referrals = Six Months of FREE Squeaky Pops
Get 50 friend referrals = One Year of FREE Squeaky Pops
Feel free to share your links in the comments section to help each other out!
By Stacy on July 26, 2018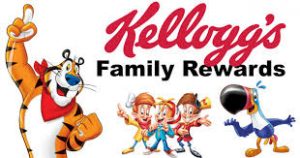 If you're a Kellogg's Family Rewards Member, right now you can enter the following codes to score FREE Points!
EARNGREATREWARDS = 20 points
HOWITWORKS20PNTS – 20 points
EARNSWEETREWARDS – 50 points
And if you're not a member, you can sign up for Kellogg's Family Rewards and receive the latest news, special offers and exclusive savings from Kellogg's. Enter codes, collect points, and earn awesome rewards from Kellogg's!
By Stacy on July 25, 2018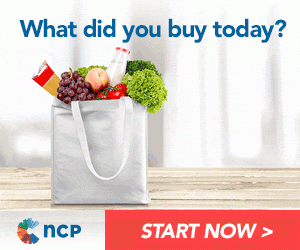 Speak for households just like yours. Join National Consumer Panel! Earn valuable points, which are redeemable for Visa Gift Cards, by simply scanning the items you buy!
And, by being a member of National Consumer Panel, you will be entered into the monthly sweepstakes for your chance of being one of 20 people to win $250!
By Stacy on July 18, 2018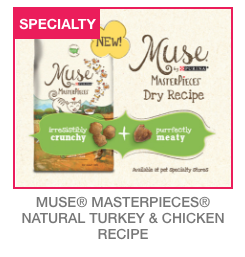 Attention PINCHme members!  Check your account to see if you are being offered a FREE Muse Masterpieces Natural Turkey & Chicken Recipe Cat Food Product!  Please note that not all members will be offered this sample.
The next round of FREE Samples via PINCHme will be on August 14th, so make sure you are ready!  If you are not a member of PINCHme, to sign up, you must complete a short survey, and verify your account via text message (to make sure everyone has only one account).  But believe me when I say it's worth it, as I have gotten many samples via PINCHme!
By Stacy on July 17, 2018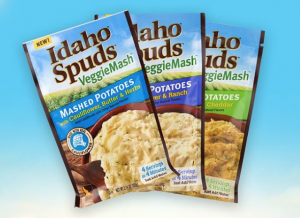 Possibly score a FREE Idaho Spuds VeggieMash product!  This is a new product from Idaho Spuds and they want your opinion on it. For your chance to try this product free, simply take the Idaho Spuds VeggieMash Product Survey. If selected, they will send you a free sample of each VeggieMash product, along with a follow-up email to get your feedback.
By Stacy on July 13, 2018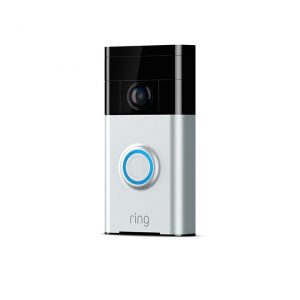 Here is a great way to snag a FREE Ring Doorbell kit!  Simply download the FREE Ring app and sign up for the FREE Crime and Safety Alerts via Neighborhood Watch PLUS and you will be able to get $10 in credits!  Even better, each time one of your friends signs up for the free app using your unique link, you will get $10 in credit…which means awesome freebies for you!
To get started, simply use this link to download the free Ring app, then sign up for a FREE account by clicking on "The Neighborhood Watch", NOT "I have a ring product".  You will be prompted to enter your address to join a neighborhood community of watchers. Next, the $10 credit alert will pop up along with your personalized link. Make sure to Copy/Paste and save it immediately and start sharing!
Tell your friends about the app and you will get an additional $10 credit for each friend that downloads the app when they go through your unique link.  Then you can redeem the credits for FREE Ring products, like the doorbell!
Once you get $100 credit (you only need 9 friends to sign up!), go to the Ring.com website and sign in to your Ring account, your credits will appear. Choose the $99 Ring doorbell, you will be able to choose your color preference, your credits will make this item completely FREE! Shipping will also be free!
The Neighbors app and the Ring website are two different things but they "link" your accounts once you sign in with both. There is NO limit to the number of $10 credits you can earn, so you could get the ring doorbell, a camera with lights, etc.
You do not need a ring doorbell to download the app.  Whenever someone in your area posts a suspicious incident, you will get an alert via the app so you always know what's going on in your neighborhood.  Ring will keep you up-to-date with crime and safety alerts from your neighbors.
It's as simple as that folks!  Feel free to share your links in the comments section to help each other out!
By Stacy on July 12, 2018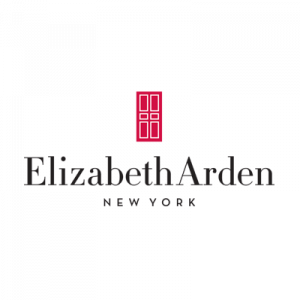 Possibly get a FREE Elizabeth Arden Fragrance! Simply fill out the short form in order to be considered for the Elizabeth Arden Review Campaign.
Good luck!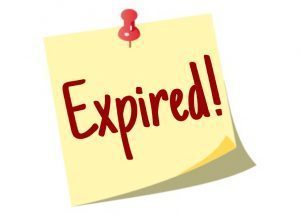 Simply register for the Cleaner Home Living Product Testing Panel for your chance to be selected to test free cleaning products from Butler such as Dawn, Mr. Clean, Gain, and Febreze!
Just click the "Sign Up" button and fill out the form. If selected, you'll be asked to share your opinion on the products (and they'll reward you with gift cards).  Good luck!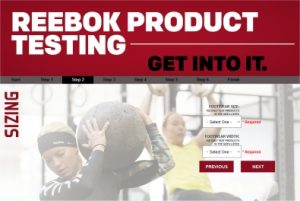 Simply register for the Reebok Product Testing Panel for a chance to be selected for free product testing! If selected, you'll be asked to share your opinion on the products. They'll e-mail you when a new product testing opportunity is available.
Good luck!

HerSavings.com is a cheerful and rewarding blog devoted to helping you save your hard earned money. Together, we will explore the best deals that will help us save more, spend less...and have fun doing it! So, grab yourself a cup of coffee, get comfortable and let the saving begin!
Read More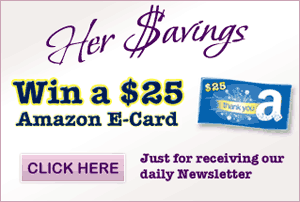 Albertsons
Bath & Body Works
CVS
Fred Meyer
HEB
Kmart
Kroger
old navy
Publix
Rite Aid
SafeWay
Target
Walgreens
Walmart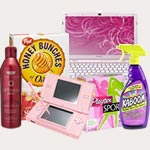 Daily Alerts
Welcome to HerSavings! If your new here, make sure you sign up to receive our Daily Newsletter! By signing up for the HerSavings.com newsletter, you will always stay up to date on the latest deals, coupons and freebies that are available! Sign up today and never miss out!