'Refer A Friend' Rewards and promos to help you save
By Her Savings on November 19, 2013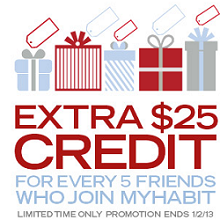 Get Up to FREE $50 in Credit to MyHabit for simply Referring Friends! Just Login or register for a FREE MyHabit account and then click on the "Get $50 credit for inviting friends" at the top of the page.  By just referring 1 friend you will snag a $5 credit and to get $25 credit,  you will need to refer 5 friends. The only thing your friends have to do is sign up and you will get the credit – it's as simple as that!  You can get up to $50 in credit!
MyHabit offers outstanding deals, freebies and you can receive up to 60% off coveted and popular brands for the whole family, just for being a member!  *Bonus referral credit will be issued via email and will be delivered via email by January 31st, 2014 (normally it takes about a week to get your credit!).
By Her Savings on September 10, 2013

(Must Refer 3 Friends)  (Facebook Freebie)
To snag your FREE Zevia Soda, you must first "Like" Zevia on Facebook and then complete the short form to possibly score a FREE Zevia Soda 6-Pack Product Coupon ($5.99 value!)! You'll need to refer 3 friends in order to get this freebie.  Make sure to click the Facebook and Twitter buttons after you enter so you can get your friends to join.
By Her Savings on October 10, 2011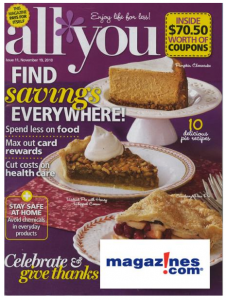 All You magazine is one of my favorite magazines, and if you planned on purchasing All You magazine, here is a super sweet deal for you!! Right now at Savelogy.com you can snag a $30 Magazines.com voucher for ONLY $15. Then use this $30 voucher code here to purchase a 2 year subscription to All You Magazine. You'll end up paying just $9.50 a year for your subscription! Yep, you read right, only $9.50 per year – making each issue $0.79!!! This is a very *HOT* price for All You magazine!
Here's how…
Head to Saveology and purchase your $30 Magazines.com voucher for $15 (keep in mind that you can purchase up to 3 vouchers total, so consider buying one for yourself and 2 others as gifts!)
Once you receive your unique code from Saveology, head over to Magazines.com to search for All You Magazine.

You can choose to purchase the one year subscription for $19.97 or the 2 year subscription for $34. I recommend choosing the 2 year subscription as you'll get the most bang for your buck.
Head to checkout and use your $30 gift code
If you purchase the 2 year subscription, you'll need to pay an additional $4 after your $30 voucher is applied
Final Cost for the 2 year subscription… $9.50 per year ($15 for the voucher + the add'l $4)!
Fine PrintLimit 3 per person • All transactions subject to approval • Voucher code is non-transferable • Voucher code will not expire, but the Incremental $15 will expire after 30 days • Includes FREE Shipping • For help or other inquired call 1-800-MAGAZINES (1-800-624-2946)
All You Magazine is filled with high value manufacturer's coupons… sometimes higher value than the coupons you'll find in the newspaper or online. You can purchase this magazine at Walmart or by subscription only.  Keep in mind that a 2 year subscription on Amazon sells for $34, so you are getting a significant discount going with this deal!
By Her Savings on September 21, 2011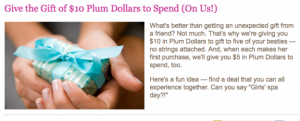 I get really excited when deal sites like Plum District offer FREE credit for new membership, you can score the best freebies this way!!
And right now, for a limited time, the first 10,000 people to sign up at Plum District will receive a FREE $10.00 credit!!
So, if you have yet to sign up for Plum District, now is a great time to do so!
Just head on over here (through my referral link) to register and score your FREE $10 Plum Dollars – which can be used on future Plum District purchases… possibly making for a FREE Plum District deal!
By Her Savings on August 25, 2011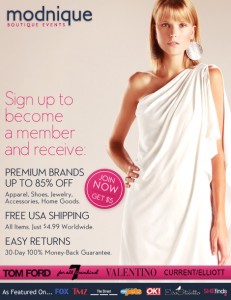 First time members to Modnique (a site that offers exclusive access to limited time sale events of designer merchandise) instantly receive a $5 credit when they sign up here!!  And even if you do not see something you would like to purchase right now, go ahead and sign up and save your credit for when you do see something that interests you!

And right now, Modnique is hosting a Core Bamboo Sales Event where you can save as much as 73% off the retail price! Even sweeter, all orders at Modnique.com ship FREE within the United States (no coupon code needed!) YAY!
Once you have signed up, just click on "All Sales Events" and then scroll down towards the bottom of the page until you see the Core Bamboo Sale.  The lowest priced items are located towards the bottom.
Take a look at just a few of the deals you can currently score.  Just a tip though, if you see something you like, make sure to grab it while you can because these super awesome deals will not last long!!
Core Bamboo Flatware Tray Medium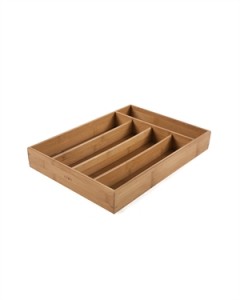 Use the $5 credit you will receive as new member
Final Cost $5! (This retails for $22!)
Core Bamboo Peony Cutting Board Collection Medium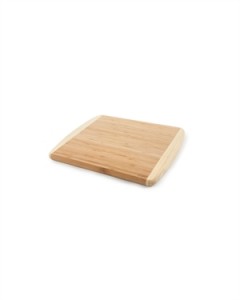 Use the $5 credit you will receive as new member
Final Cost $8! (This retails for $24!)
DII Sweet Berries Kitchen Caddy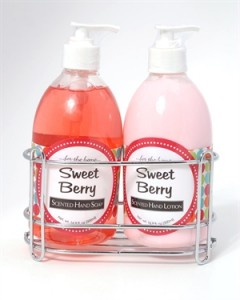 Use the $5 credit you will receive as new member
Final Cost $8! (This retails for $24!)
Crystal Fabric Anklet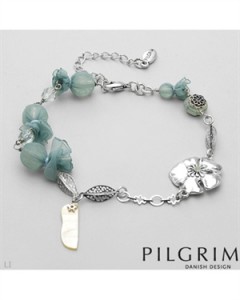 Use the $5 credit you will receive as new member
Final Cost $9! (This retails for $42!)
And make sure you go ahead and sign up for your free credit because Modnique will be having a HUGE home decor blowout sale with items marked up to 74% off!!!  This will be a great time to get a head start on some Christmas shopping!

By Her Savings on July 13, 2011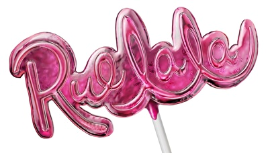 Get a FREE $10 Rue La La Credit when you take the short survey!!
At the end of the survey they will ask you for your Rue La La email address that you used to sign up with. If you are not yet a member to Rue La La, you can sign up here for FREE!
**Please note your account will be credited within 72 hours of survey completion.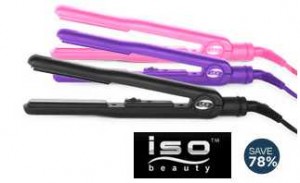 Right now you can get a Free $10 No More Rack Credit when you Sign up Here.
This is good for $10 off any $20 Purchase + Shipping is just $2 per item. This is a Daily Deals Site with new sales starting each day at 11am CST, Deals go fast so make sure you Sign Up and You will get Emails Each day with the new sales about 10 minutes before they start.
Today you can get this ISO Flat Iron for just $30. Use your FREE $10 Credit on any purchase of $20 or more! That's like paying just $22 shipped and the original price on this item was $135 Retail!!
Use the Coupon Code ALLYOUJULY and get 20% off your purchase. That actually will bring your total down to just $16!!!!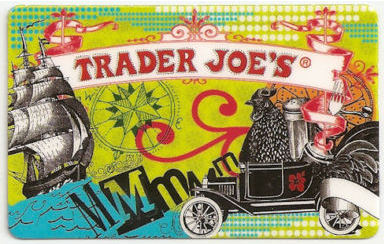 **Feel free to share your referral links in the comments section to help each other earn Trader Joe's Gift Cards!!
Plum District is offering up a FREE $20 Trader Joe's Gift Card when
you refer 3 friends using your unique invitation link. This is a nationwide deal so anyone can take advantage of it.

Please note these important details…
Refer 3 friends and get a $20 Trader Joe's gift card
Limited quantities available
Trader Joe's gift cards will be mailed within 10 business days of deal closing
Your referrals must be new and unique Plum District users to count towards your ability to earn Plum Rewards
You may not refer yourself
New users must sign up using Facebook Connect and have 25 or more Facebook friends to count towards your Rewards total.  Your referrals must sign up through your unique invitation for this specific Plum Reward (presented during checkout) and sign up using Facebook Connect to count towards your ability to earn this Plum Reward. Referrals who sign up through any other referral method — including those who sign up while the Plum Reward opportunity is available — and/or do not use Facebook Connect will not count towards your Plum Rewards total.
All referrals are subject to verification
Gift cards are subject to all applicable state and federal laws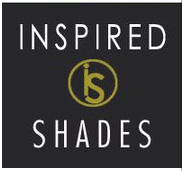 Get a FREE $25 Gift Certificate From Inspired Shades when you invite 5 friends to join for FREE. The more friends that you invite the more Gift Certificate you will earn!
**Please feel free to share your Referral links in the comments section.
HerSavings.com is a cheerful and rewarding blog devoted to helping you save your hard earned money. Together, we will explore the best deals that will help us save more, spend less...and have fun doing it! So, grab yourself a cup of coffee, get comfortable and let the saving begin!
Read More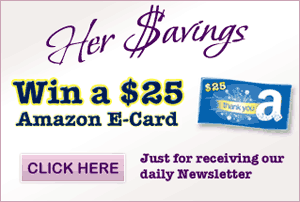 Albertsons
Bath & Body Works
CVS
Fred Meyer
HEB
Kmart
Kroger
old navy
Publix
Rite Aid
SafeWay
Target
Walgreens
Walmart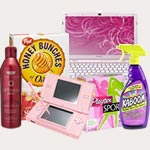 Daily Alerts
Welcome to HerSavings! If your new here, make sure you sign up to receive our Daily Newsletter! By signing up for the HerSavings.com newsletter, you will always stay up to date on the latest deals, coupons and freebies that are available! Sign up today and never miss out!