Product Testing and deals to help you save
By Stacy on April 12, 2018

Opinion Outpost is Accepting New Members Again!!
With summer vacation time coming upon us, many people, myself included, are wondering how they can make some extra cash.  And not only will you make some extra cash, Opinion Outpost surveys often times lead to product tests! Testing out products before they are released and then giving your feedback is seriously fun and the best way to get full-size freebies. Who doesn't love getting free stuff in the mail?!!
By signing up to Opinion Outpost,  they will email you surveys, and possibly give you an opportunity to sample new products and engage in online focus groups which will earn you some cash.  Creating an account is super easy, you start by filling out some basic info and then click the link in the confirmation email they send you.  After you've done all this and get access to your account, you'll need to go through and answer a few survey questions (fill out user profiles) so they can better match you to different studies. Don't feel any pressure to get these done all at once. You can do them here and there when you have time.
You will then be on your way to receive points that you can redeem for prizes or cash!
By Stacy on April 10, 2018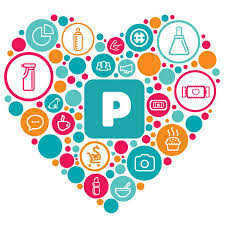 Today (4/10) at 12 NOON EST, you will be able to log into your PINCHme account to possibly request FREE Samples! If you are not a member, to sign up, you must complete a short survey, and verify your account via text message (to make sure everyone has only one account).
Please note that the samples go super quick and not everyone will be offered the same samples or any samples at all.
By Stacy on April 10, 2018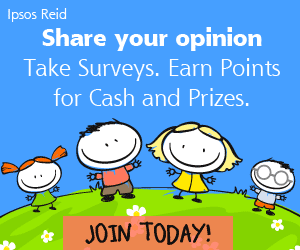 If you're looking for a chance to try out new products before they hit the market, then you may want to check out Ipsos I-Say Survey company.
Ipsos is a global survey-based market research company that serves more than 5,000 clients in more than 100 countries.
As an Ipsos I-Say community member, you'll have the opportunity to take surveys and earn fantastic rewards!  Most members receive surveys at least once each month with an average of about four per month, and the more surveys you take, the more points you earn. In addition, many Ipsos members also have the chance to test new products and services before the general public!
By Stacy on March 22, 2018
Get your Bzz on!
Try New Products. Share Your Opinion!
How does BzzAgent work? Simple: BzzAgent will send you products from top brands, then you try & share the products and your opinions with your friends & family!
Try popular products and services, totally free
Help friends discover cool new stuff by sharing opinions
Influence brands eager for feedback
I have been a member of BzzAgent for a very long time, and I have gotten many free products to test and share my opinion on!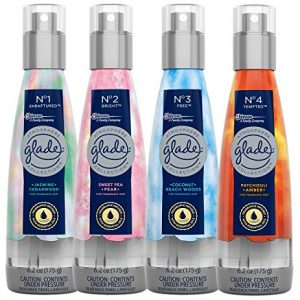 And, right now you can sign up to see if you qualify to test Glade Atmosphere Collection Fine Fragrance Mist absolutely FREE, just click here to get started!  BzzAgent you will let you know via email if you have been selected for this campaign.
By Stacy on February 6, 2018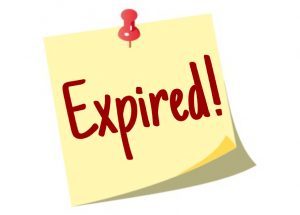 It's that time again!  New applications for Spring 2018 are now being accepted!
If you are interested in testing AND keeping Step2 toys, then you can head to the Step2 Facebook page to apply to become a Step2 Toy Tester! If selected, you'll be given the chance to test one of six different toys and you'll be notified via e-mail by February 12th. Toy Testers will get to pick the toy they'd like to get and will be asked to test it for two weeks, then complete an online review and submit photos, within 14 days.
You can apply by February 8th.
By Stacy on January 10, 2018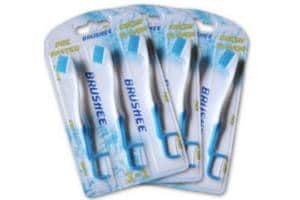 Sign up to become a Brushee product tester!  Just fill out the form to request a FREE Brushee Travel Toothbrush, you'll be sent a short survey to complete after using Brushee.
By Stacy on December 14, 2017
Are you a member of Mom's Meet?  If so you might want to check your inbox or login into your account for a survey to see if you will qualify to receive and try Free Revolution Foods Dinner Hero Product with your mom group!
Mom Ambassadors selected for this opportunity will receive a free voucher to purchase a Revolution Foods Sesame Garlic Dinner Hero at your local Kroger store and 10 vouchers for free kits to share with your family and friends!
Not a member yet?  You can sign up for free by clicking here.  Mom Ambassadors and their groups receive exclusive opportunities to sample healthy, eco-conscious products.
By alexbet on November 22, 2017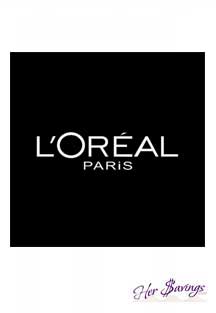 For those of you who are enrolled in the L'Oreal Consumer Testing Panel, make sure to check your email to see if you have a Home Consumer Survey waiting for you.  I just checked my email and noticed the survey.
For those who are not signed up, this is a great program to be involved with if you're interested in Beauty products.   With the  L'Oreal Consumer Testing program, you will have the chance to complete surveys about products you often use and if chosen, send you products to test. I have been a member for over a year and have been able to test (and keep) many cosmetics/beauty products.
And, as thanks to you, after completing a certain number of surveys, you will receive a gift in the mail.  These are normally full-size products!
To get started all you have to do is fill out the Loreal Survey form
and if you are chosen, you will receive an email with your log-in details and information on how to get started.  Good Luck!
By Stacy on January 1, 2017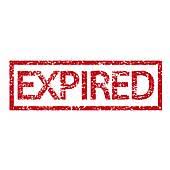 All the offers after this post are expired – but feel free to look around!  It's kind of neat to see what kind of freebies were being offered 4 years ago!
HerSavings.com is updated daily, except for those 4 years I took a break to work on another site!  So, yes, I have a lot of catching up to do…and a little more dusting…..haha!
And let me just say, it is so good to be back!
By Stacy on January 8, 2014
If your a member of Smiley360, make sure to login to your account to see if you have any new offers waiting for you!   Smiley is currently offering select members to try FREE Arm & Hammer "Clump & Seal" Cat Litter! They'll send you a free product coupon that is valid at Walmart or Target.
If you're interested, register or login here to your account, and then click on the 'Offers for You' tab to take a quick quiz to see if you qualify.  Please note that not everyone will get chosen for this sampling opportunity, but they offer many different FREE product testings that you will have a chance to do!

HerSavings.com is a cheerful and rewarding blog devoted to helping you save your hard earned money. Together, we will explore the best deals that will help us save more, spend less...and have fun doing it! So, grab yourself a cup of coffee, get comfortable and let the saving begin!
Read More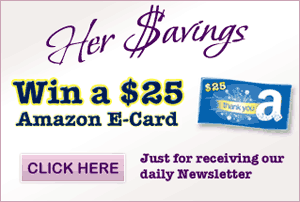 Albertsons
Bath & Body Works
CVS
Fred Meyer
HEB
Kmart
Kroger
old navy
Publix
Rite Aid
SafeWay
Target
Walgreens
Walmart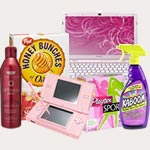 Daily Alerts
Welcome to HerSavings! If your new here, make sure you sign up to receive our Daily Newsletter! By signing up for the HerSavings.com newsletter, you will always stay up to date on the latest deals, coupons and freebies that are available! Sign up today and never miss out!