Mailed Coupons and deals to help you save
By Stacy on October 23, 2018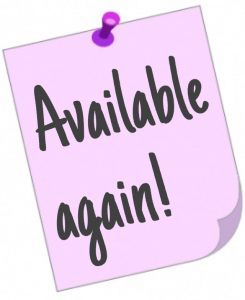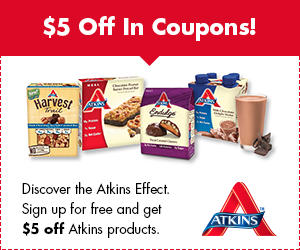 Sign up with Atkins and receive a FREE Quick-Start Kit including Carb Counter, Quick-Star Guide, high-value printable coupons for Atkins products and even sweeter, the free kit usually includes Free Snack Bars!
The FREE Quick-Start Kit can be mailed or downloaded.
By Stacy on October 23, 2018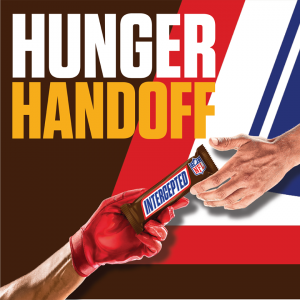 UPDATE:  I was just able to snag another free snickers product coupon (see image below), so if you have not snagged yours yet, nows the perfect time to try!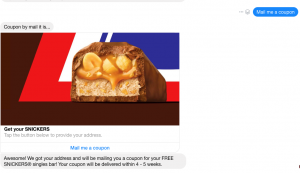 Hurry to score a FREE Snickers Product Coupon! You'll need to click the link in their post and follow the instructions through Facebook Messenger.
Allow 4 to 6 weeks for delivery!
By Stacy on August 29, 2018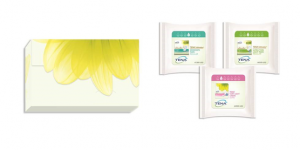 Submit your information to receive a FREE TENA Sample Kit!  You will have the option of choosing between multiple sample kits.
Even better, you can also grab a $14/1 TENA Underwear product coupon, a $7/1 TENA Pad coupon, and more by clicking HERE. You can find the TENA Pads at Walmart or Target for under $12, making it FREE after coupon!
Allow 1 to 2 weeks for delivery.
By Stacy on July 26, 2018
If you are a resident of AZ, CA, CO, ID, MT, NM, NV, OR, TX, UT, WA, or WY,  you can request a FREE Prairie Farms Milk Snack Bars Product coupon! The free product coupon will be mailed to you within 4 weeks.
By Stacy on July 12, 2018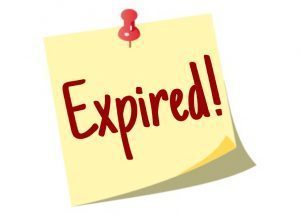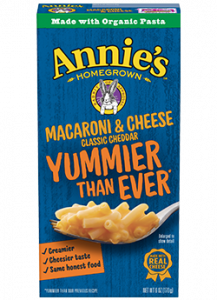 Free Mac & Cheese? Yes Please!!
In honor of National Mac & Cheese Day, Annie's is offering all fans a FREE Box of Annie's Classic Cheddar Mac & Cheese! Simply scroll down and vote for team fork or team spoon and then fill the short request form. Folks, I doubt this will last long!
Your free product coupon should arrive in your mailbox sometime during the month of August!
By Stacy on June 29, 2018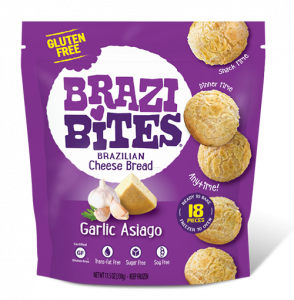 Simply share this offer with four friends to score a FREE Brazi Bites Product Coupon! Your friends will be e-mailed a $1 off coupon and you will receive a free product coupon. Use their store locator to find out where these are sold near you.
Free product coupons will be mailed out by mid-July.
By Stacy on June 21, 2018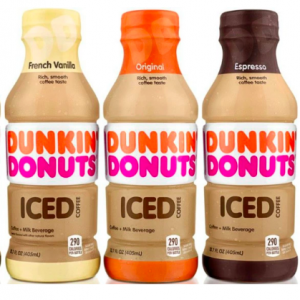 Today only, June 21st, you can score a coupon for a FREE Dunkin' Donuts Bottled Iced Coffee! Simply click on "email us" or send an email with your name and address to request your coupon to: bottleservice@dunkinbottleservice.com
Remember to check your email after you send your request because they will email you back requesting your address!
By Stacy on June 14, 2018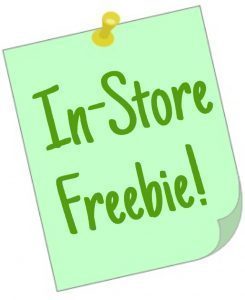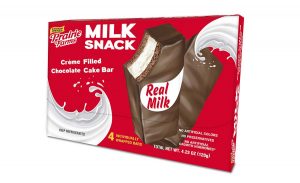 Attention Hyvee shoppers!
For a limited time, you can request a FREE Prairie Farms Milk Snack Bars Product coupon! The free product coupon will be mailed to you within 4 weeks.
*Valid for residents of IA, IL, KS, MO, NE, and WI only.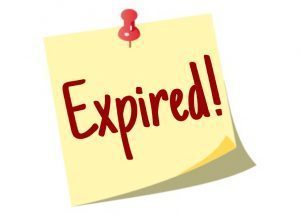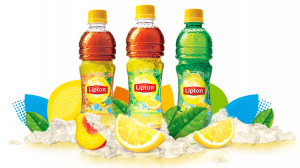 Lipton will be celebrating National Iced Tea Day on June 10th by offering the first 100,000 people who sign up a postcard coupon via U.S. mail for (1) Free Lipton Iced Tea 20oz.!
I will post a reminder for this giveaway!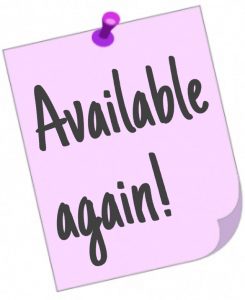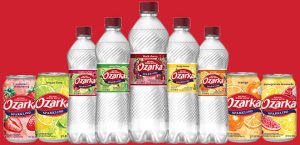 Click on the link below of the product that is sold in your region to get a FREE 8-pack sparkling water product coupon! The coupon is valid for an 8-pack of cans or half-liter bottles.
Allow about 4 weeks for delivery!

HerSavings.com is a cheerful and rewarding blog devoted to helping you save your hard earned money. Together, we will explore the best deals that will help us save more, spend less...and have fun doing it! So, grab yourself a cup of coffee, get comfortable and let the saving begin!
Read More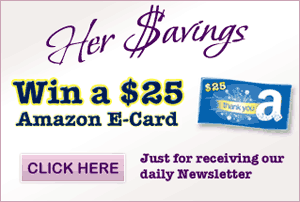 Albertsons
Bath & Body Works
CVS
Fred Meyer
HEB
Kmart
Kroger
old navy
Publix
Rite Aid
SafeWay
Target
Walgreens
Walmart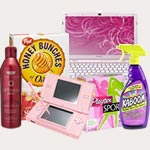 Daily Alerts
Welcome to HerSavings! If your new here, make sure you sign up to receive our Daily Newsletter! By signing up for the HerSavings.com newsletter, you will always stay up to date on the latest deals, coupons and freebies that are available! Sign up today and never miss out!