Kids Eat Free and deals to help you save
By Stacy on October 10, 2018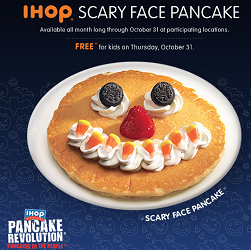 On 10/31, from 7 am – 10 pm IHOP will be offering a FREE Scary Face Halloween Pancake for kids 12 and under. Be sure to call your local IHOP to be sure they are participating.
*I will post a reminder for this!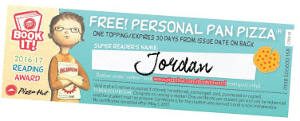 Attention fellow homeschoolers!
Enrollment is open for the 2018 – 2019 Book It! Program for homeschoolers! This awesome program rewards the reading accomplishments of kiddos in kindergarten through sixth grade with free pizza, praise, and recognition!
By Stacy on December 27, 2017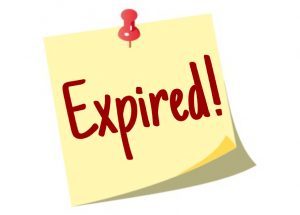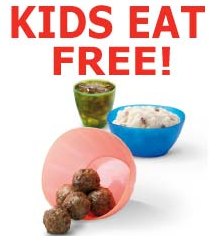 I just love IKEA!  To have an unlimited shopping spree in that store would be AMAZING!!  A girl can dream, right HAHA?!
But since I can't have a free shopping spree, at least I can feed my kiddo for free!  Now through December 29th, IKEA is offering a FREE Kids Meal with Adult Entree Purchase! There is a limit of two free kids meals with each adult entree purchase – no coupon is required.
Enjoy!
By Stacy on January 1, 2017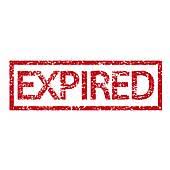 All the offers after this post are expired – but feel free to look around!  It's kind of neat to see what kind of freebies were being offered 4 years ago!
HerSavings.com is updated daily, except for those 4 years I took a break to work on another site!  So, yes, I have a lot of catching up to do…and a little more dusting…..haha!
And let me just say, it is so good to be back!
By Stacy on November 19, 2013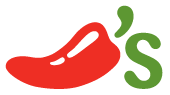 Today through November 20th, you can print this coupon here for a FREE Kid's Meal with ANY adult entree purchase, for kids ages 12 and under.  Please note that there is a limit of 2 free kids meals per adult entree purchase (multiple redemption's per table are allowed); coupon only valid through November 20th.
By Stacy on October 31, 2013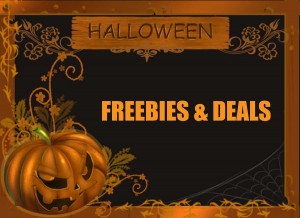 Here are the best freebies & deals you and your family can enjoy on Halloween!
Piccadilly: On 10/31, bring your kids in costume for a free Kids Meal. Available for kids 12 and under.  Dine-in only. Limit two (2) free Kids Meals per adult meal purchase.
Ryan's Buffet: October 31st, head to your local Ryan's Buffet and bring your kids in costume for a free Kids Meal. Available for kids 11 and under. Dine-in only. Limit two (2) free Kids Meals per adult meal purchase.
Outback Steakhouse: October 31st, at Outback Steakhouse, score a Free Kid's Meal with purchase of an Adult Entree.
Luby's: On October 31st, from 4 PM – close, Kid's eat free with the purchase of an adult meal. This offer is valid for dine in only.
Food Lion: On October 31st, Kids 12 and under that wear a lion costume to a Food Lion store and stop by the Bakery will receive a free cupcake.
By Stacy on October 30, 2013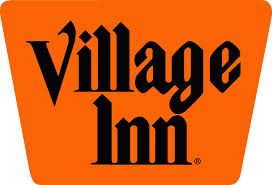 Get a FREE Pumpkin Pancake at Village Inn with an adult entree purchase when you dress up in your Halloween costume and bring this coupon in on Oct. 31, 2013.
By Stacy on October 29, 2013

LongHorn Steakhouse is currently offering a free Kid's Meal with the purchase of one adult dinner entrée coupon, valid through 10/31/13. Limit to two kids' meals with the purchase of two adult dinner entrées per coupon. Offer valid for kids 12 years and under. Choices are from the Kid's Menu only.  Dine in only.
By Stacy on September 17, 2013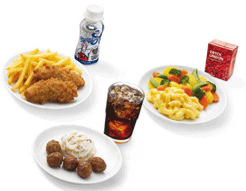 Every Tuesday from 11am to close at IKEA, your kids 12 and under will enjoy FREE Kids Meal and you'll enjoy not paying!  Choose from 3 yummy combos – meatballs, chicken tenders or mac and cheese. A $2.99 Value!  Make sure your IKEA is participating before you head out.  I don't want anyone to go hungry!
Limit one meal per child per visit. Child must be present. No adult purchase necessary.  Offer valid until 12/31/13.
By Stacy on September 17, 2013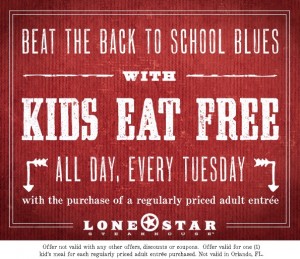 Every Tuesday Kids Eat Free at Lone Star Steakhouse with the purchase of an adult entree. Limit one free kid's meal per adult entree purchased.  To find a location near you, click here.

HerSavings.com is a cheerful and rewarding blog devoted to helping you save your hard earned money. Together, we will explore the best deals that will help us save more, spend less...and have fun doing it! So, grab yourself a cup of coffee, get comfortable and let the saving begin!
Read More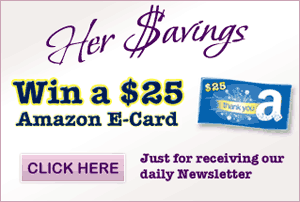 Albertsons
Bath & Body Works
CVS
Fred Meyer
HEB
Kmart
Kroger
old navy
Publix
Rite Aid
SafeWay
Target
Walgreens
Walmart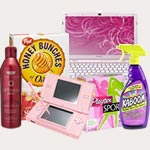 Daily Alerts
Welcome to HerSavings! If your new here, make sure you sign up to receive our Daily Newsletter! By signing up for the HerSavings.com newsletter, you will always stay up to date on the latest deals, coupons and freebies that are available! Sign up today and never miss out!