Homeschool & Teacher Freebies and deals to help you save
By Stacy on September 7, 2018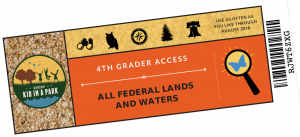 All current fourth graders (including home schooled) can sign up to get a FREE National Park Pass!  This pass gives you free access to hundreds of national parks, national forests, national wildlife refuges, and more!
Available for all 4th graders, parents/guardians, and educators of 4th-grade students! Valid from September 1st – August 31st of the student's 4th-grade year.
By Stacy on August 1, 2018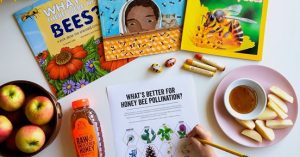 Attention teachers & fellow homeschoolers!
Start the new school year equipped with FREE 8 ready-made activities, including printable activity pages + a teacher guide! You will also be entered to win the following items:
Nature Nate's Raw & Unfiltered Honey (add taste to your sensory objectives!)
Crayons, glue sticks, and kid scissors
3 books about bees: 'The Bee Man', 'What If There Were No Bees?', 'National Geographic Bees'
Bee and honey sticker sheets
Long Live the Bees shirts for your whole class (unisex design, kid sizes only)
After entering, you'll be able to download the full printable teacher guide & lesson plan to check out and pencil into your planner!
By Stacy on July 10, 2018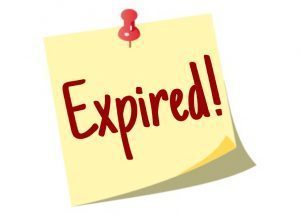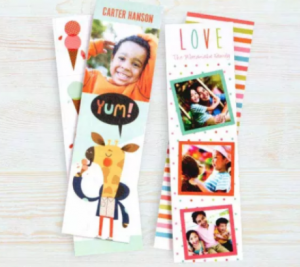 I want to remind everyone that tomorrow, July 11th, is the last day you can score 4 FREE Custom Bookmarks at Walgreens ($1.99 value)! In order for this to be completely free, you must select 'in-store pickup'. Once you've customized your bookmarks, enter code PICYOURMARK at checkout!
Please note that this code may not work using their mobile app.
By Stacy on June 26, 2018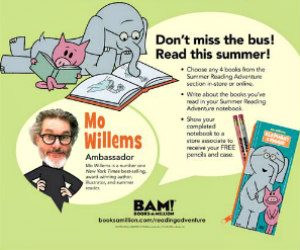 Books-A-Million is hosting a Summer Reading Adventure for Kids Program this summer!  Here's how this free program works:
Your kiddos can read any 4 books from the Summer Reading Adventure Section in-store or online! Once your kiddos are done reading their 4 books, they must present their completed reading journal in stores to receive the free pencil case and pencils.
By Stacy on June 23, 2018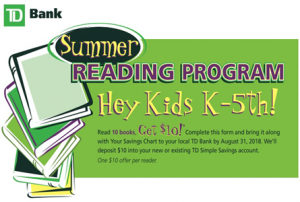 TD Bank's FREE Summer Reading Program encourages reading and also helps children learn about saving money.  Kids in grades K-5 can participate by following these easy steps:
Print out the Summer Reading Form
Read 10 books this summer
Write down the names of the books read on the form
Take the form to the nearest TD Bank by August 31, 2018
Receive $10 in a new or existing TD Simple Savings account
By Stacy on June 22, 2018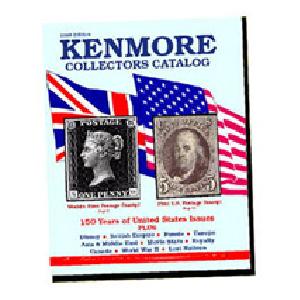 Sign up for your FREE Kenmore Stamp Collectors catalog which includes 96 pages that are jam-packed with over 150 years of colorful U.S. stamps + thousands of interesting postage stamps from around the world. Also included is valuable stamp collecting information plus a sampler of stamps and a $5 gift certificate!
By Stacy on June 22, 2018
Nature Nates Hone Co. is offering a FREE Long Live the Bees activity booklet!  This is a really cute printable that includes word finds, coloring sheets and more that your kiddos will surely enjoy!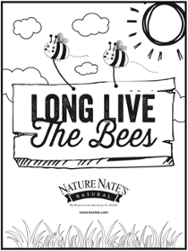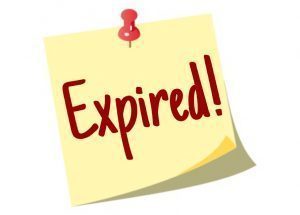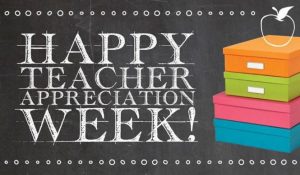 This week is Teacher Appreciation Week and today is the official Teacher Appreciation Day!  So make sure you take the time to thank a teacher, and this includes all of us homeschoolers too!
You can find a HUGE list of places celebrating teachers by clicking on this link here!  Places like Chik-Fil-A, CICI's Pizza, Chipotle and so many more are honoring educators this week with freebies and deep discounts, so make sure to check it out!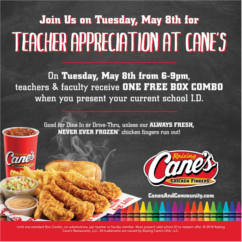 Attention, teachers!
Today from 6PM-9PM, to honor teachers, Raising Cane's is offering all teachers, homeschoolers, faculty, staff, and child care professionals a FREE Box Combo! Please note that you must present your school ID to take advantage of this offer.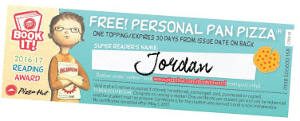 Attention fellow homeschoolers!
Enrollment is open for the 2018 – 2019 Book It! Program for homeschoolers! This awesome program rewards the reading accomplishments of kiddos in kindergarten through sixth grade with free pizza, praise, and recognition!

HerSavings.com is a cheerful and rewarding blog devoted to helping you save your hard earned money. Together, we will explore the best deals that will help us save more, spend less...and have fun doing it! So, grab yourself a cup of coffee, get comfortable and let the saving begin!
Read More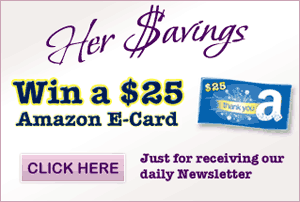 Albertsons
Bath & Body Works
CVS
Fred Meyer
HEB
Kmart
Kroger
old navy
Publix
Rite Aid
SafeWay
Target
Walgreens
Walmart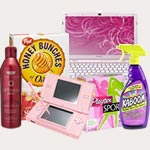 Daily Alerts
Welcome to HerSavings! If your new here, make sure you sign up to receive our Daily Newsletter! By signing up for the HerSavings.com newsletter, you will always stay up to date on the latest deals, coupons and freebies that are available! Sign up today and never miss out!