Contests and deals to help you save
By Stacy on August 1, 2018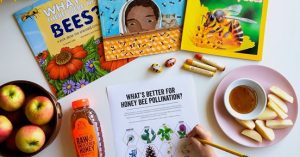 Attention teachers & fellow homeschoolers!
Start the new school year equipped with FREE 8 ready-made activities, including printable activity pages + a teacher guide! You will also be entered to win the following items:
Nature Nate's Raw & Unfiltered Honey (add taste to your sensory objectives!)
Crayons, glue sticks, and kid scissors
3 books about bees: 'The Bee Man', 'What If There Were No Bees?', 'National Geographic Bees'
Bee and honey sticker sheets
Long Live the Bees shirts for your whole class (unisex design, kid sizes only)
After entering, you'll be able to download the full printable teacher guide & lesson plan to check out and pencil into your planner!
By Stacy on July 31, 2018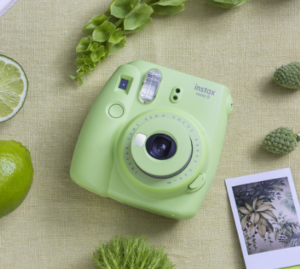 Enter the Coca-Cola Fujifilm Instant Win Game for your chance to win 1 of 100 Fujifilm prize packs ($100 value)!  You can play this up to 25 times per day through August 31st for more chances to win.
100 Winners
Entry Frequency:  25 Times Daily
End Date: 8/31/18
Good luck!
By Stacy on July 12, 2018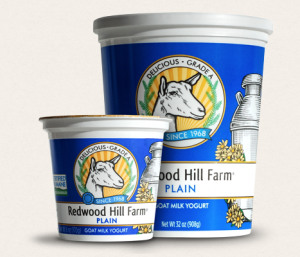 Simply enter the Redwood Hill Sweepstakes and you'll be emailed a printable coupon valid for a FREE Redwood Hill Farm Yogurt Product – up to a $3.20 value! Please note that not all stores accept printable free product coupons.
Click here to find where these products are sold near you.
Enter the Challenge 'Real Summer' Instant Win Game for your chance at winning 1 of 4,800 prizes which include free product coupons and 200 Good Cook prize packs, plus more!
4,800 Prizes
Entry Frequency:  Once Daily
End Date: 9/16/18
Good luck!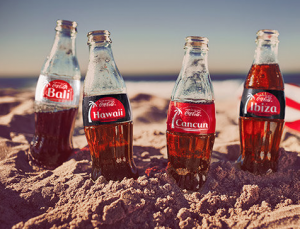 Enter the Coca-Cola & McDonald's FIFA Instant Win Game for your chance at winning one of 502,451 prizes such as FIFA digital game pack codes, Fanatics gift cards, EA Sports FIFA 18 video games, and more!
502,451 Prizes
Entry Frequency:  Once Daily
End Date: 7/15/17
Good luck!
21+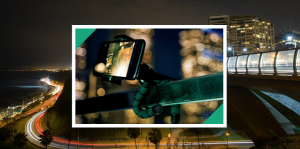 If you are 21, then you can login or register for a Marlboro account and then enter the Chasing Midnight contest to score a Free Phone Travel Tripod, courtesy of Marlboro!  After your first spin, you will be able to snag this free gift!  Offer is void in MA and MI.
The sweepstakes you are entering is for (24) $15,000 travel voucher grand-prizes and for the following instant win prizes:
Tier 1 Prizes:
(50) Apple Watch Series 3. ARV: $399
(75) Sony 63x Optical Zoom Camera. ARV: $269.99
(395) Briggs & Riley Large Backpack. ARV: 269
(395) Briggs & Riley Simple Duffle. ARV: $249
(100) Woolrich Packable Jacket Digital Choice code. ARV: $149.99
(725) urBeats Earphones. ARV: $99.95
(700) Fujifilm Instax Mini 70 Camera. ARV: $99.95
(1,450) Fugoo Bluetooth Speaker. ARV: $89.99
(12,500) Brouk & Co. Toiletry Bag. ARV: $48
(4,000) Scratch Off U.S. Map. $45
(29,800) $25 Reward E-Code
Tier 2 Prizes:
(4,000) Rustico Point Five Notebook. ARV: $20
(4,000) Asobu Central Park Bottle. ARV: $19.99
(5,000) Stanley 5oz. Adventure Flask. ARV: $18
(50,000) Interchangeable Lens Sunglasses. ARV: $15.99
(15,500) Smartphone Lens Kit. ARV: $14.99
(12.050) Sling Power Bank. ARV: $14
(2,000) $10 UBER Gift Code
(2,000) $10 Reward Choice E-Code
Note: Everyone wins a travel tripod on their first play – while supplies last.  Limit one Prize Tier 1 prize, one Prize Tier 2 prize, and one Grand Prize per person
144,764  Winners
Entry Frequency:  Once Daily
End Date: 6/24/17
Good luck!
---
A few things to note: Technically, these offers are for smokers.  If you've never signed into Marlboro's website, you'll need to confirm your age. This process may require your driver license number and/or last 4 of your social. The Federal Government requires that they not allow people under age to access their site, so they're mandated to confirm who you are.  They are a well-established company, not some fly-by-night thing, but if you're not comfortable with this, feel free to pass. Just know that once you have an account with them you won't have to do that again.  And, they give really great freebies!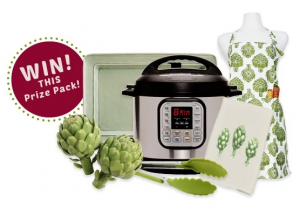 Ya'll, I am really excited to share this particular sweepstakes with all of you!  Right now you can enter this new Ocean Mist Artichoke Sweepstakes for your chance at winning 1 of 18 Instant Pot Duo prize packs — a $180.39 value!
18 lucky winners will win a prize pack including:
An Instant Pot™ Duo 6-Quart
Green tongs
Artichoke hand towel
Artichoke apron
Serving platter
And a crate of premium Ocean Mist Farms artichokes
I love my Instant Pots!  Last night I made chili and what normally would take me all day to cook in my slow cooker, took only 30 minutes (including prep!) from start to finish, with the exact same results!
18 Winners
Entry Frequency:  Once Daily
End Date: 6/22/17
Good luck!
By Stacy on April 11, 2018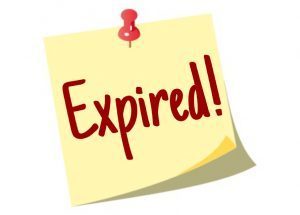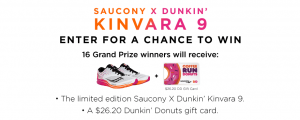 Enter the Saucony & Dunkin' Prize Pack Sweepstakes for your chance to win 1 of 16 free prize packs worth $136.20. You can enter daily but there is a limit of 5 entries.
16 Winners
Entry Frequency:  Limit of 5 Entries
End Date: 4/30/18
Good luck!
By Stacy on April 10, 2018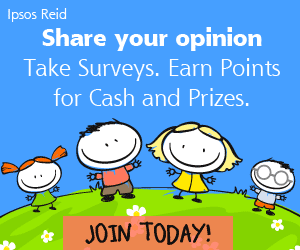 If you're looking for a chance to try out new products before they hit the market, then you may want to check out Ipsos I-Say Survey company.
Ipsos is a global survey-based market research company that serves more than 5,000 clients in more than 100 countries.
As an Ipsos I-Say community member, you'll have the opportunity to take surveys and earn fantastic rewards!  Most members receive surveys at least once each month with an average of about four per month, and the more surveys you take, the more points you earn. In addition, many Ipsos members also have the chance to test new products and services before the general public!
By Stacy on April 10, 2018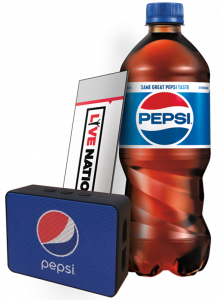 Enter the Pepsi 'Grab Some Tunes' Instant Win Game for your chance at winning 1 of 750 $10 Live Nation prizes or 135 Pepsi speakers ($19.99 value)!
885 Winners
Entry Frequency:  Daily
End Date: 5/15/18
Good luck!

HerSavings.com is a cheerful and rewarding blog devoted to helping you save your hard earned money. Together, we will explore the best deals that will help us save more, spend less...and have fun doing it! So, grab yourself a cup of coffee, get comfortable and let the saving begin!
Read More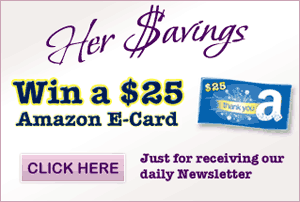 Albertsons
Bath & Body Works
CVS
Fred Meyer
HEB
Kmart
Kroger
old navy
Publix
Rite Aid
SafeWay
Target
Walgreens
Walmart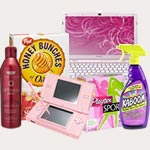 Daily Alerts
Welcome to HerSavings! If your new here, make sure you sign up to receive our Daily Newsletter! By signing up for the HerSavings.com newsletter, you will always stay up to date on the latest deals, coupons and freebies that are available! Sign up today and never miss out!