Coupons 101 and deals to help you save
A little about couponing….
I understand how using coupons can sound time-consuming and even a bit scary. By using what HerSavings offers, you will be able to find the best deals and most current coupons. Bookmark my page, and make sure you sign up for my email newsletter so you never miss a deal! For me personally, and I hope for all of you as well, you will find complete satisfaction knowing that you can provide for the needs of your family while spending less and saving money on products that you use everyday!
Questions About Couponing:
What does it mean when a coupon states "one per purchase"?
The fine print on coupons can be confusing. The phrase "one per purchase" means that you can use one manufacturer coupon for each item purchased.
What does "stack" mean?
Stacking coupons is when you combine two or more coupons for added savings on a single item. For example, a manufacturer coupon can be stacked with a store coupon to get more money off an item. You can even do this if the item is on sale!
What does BOGO or B1G1 mean exactly?
These coupon terms both mean the same thing: This means that you can buy one product, and get one free, ussually of equal or lesser value.
What is the difference between "a purchase" and "a transaction"?
A purchase is a single item, and a transaction is your entire order.
When is the best time to use your coupons?
Just because you have a coupon does not mean you should purchase that item, in the end, you will end up spending more on products that just sit on your shelf. The best way to save is to wait for the item to go on sale or clearance which is an even better deal! I love clearence sections, I know were each is located in all the stores I go to, and I make sure to search those areas first!
What exactly are Rebates?
A lot of company's offer a mail in rebate for their items as part of a promotion. These companies want you to try their product and will offer a rebate as a way to intice you to buy and try. Many times this makes the item free after rebate, so keep your eyes open for these deals! Just remember to mail out the rebate!!
Sign up for your Store's Loyalty Program!
If your store offers a rewards program or store loyalty card, you'll definitely want to sign up for one. Just go to the service desk, or ask a store employee for more information. Learn their couponing policy.Always have a copy of their coupon policy (usually found online) and take it with you in case you run into a new employee or manager who is unfamiliar with it. And this does happen. My suggestion is if a cashier is being particularly unreasonable, speak with the store manager or the customer service department. If you're still not satisfied, find out the store's main contact information and contact by either phone or email.
Printable Coupon Sources

Coupons.com
Smartsource
Red Plum
Target – These  Target store coupons (which you can pair with manufacturer coupons for even more savings!)
Coupon Talk 
MQ= Manufacturer's Coupon
OOP= Out Of Pocket
CAT= Catalina – Coupons that are printed from a small machine next to the register. These coupons are generally triggered by items you purchase and/or by promotions that the store is running
B1G1F= Buy One Get One Free
BOGO= Buy One Get One (free)
B2G1F= Buy Two Get One Free
B1G50= Buy One Get One 50% Off
BLINKIE= Small coupon dispensing machines attached to the store shelf that automatically dispense coupons
UPC= Univeral Purchase Code – The black vertical line of varying width that are usually accompanied with a series of numbers underneath them on product packaging (commonly referred to as a barcode)
P&G= Proctor And Gamble
SS= Smart Source Coupon Insert
RP= Red Plum Coupon Insert
PEELIES= Coupons attached to products like a sticker
BN= Bottle Necks – Coupons attached to the bottle neck of products
RR= Register Reward – This would be the equivelant of a Walgreens gift card and prints out when you make your purchase similiar to a Catalina
IVC = Instant Value Coupon – found in the monthly Walgreens EasySaver booklet
B2GI = Buy Two, Get One Free
DEAD = Offer No Longer Valid
DND = Do Not Double
EX or X = Expires On
FAR = Free After Rebate
FILLER = Item Purchased to Reach a Minimum Total in Order to Get a "Deal"
GC = Gift Card
IP = Internet Printable
MIR = Mail In Rebate
NED = No Expiration Date
STACKING: Using Both a Store Coupon and a Manufacturer's Coupon on One Item
TMF = Try Me Free Offer
Target Coupon Tips:
Target store coupons can be paired with manufacturer coupons on the same item for even more savings!  Just make sure you hand over all your manufacturer coupons before Target store coupons.
According to Target's Coupon Policy,  they are supposed to adjust the price of the coupon down if the item you are buying is less than the coupon you are using. Please be aware that not all stores look favorably on using coupons for travel size items, even if the coupon does not state a size. You are not in the wrong for doing this, I just want you to be aware that some stores may not like or allow it.
Walmart Coupon Tips:
Walmart allows overage which means giving you cash back if your coupon is worth more than the product costs! For example, if you have a coupon valued at $5.00 but the product you are buying costs $3.00, then Walmart will give you the full value of the coupon, $5.00 off, The $2.00 difference is considered overage and will go towards the rest of the items you are purchasing in that transaction!!  If you are only buying that one item and nothing else, they should give you the $2.00 difference back in cash. **Make sure to print and take with you the Walmart coupon policy just in case issues arise!!
Walmart Price Matching: You can price match anything from meat to produce.  Price matching is a wonderful way to save time, gas & money!  Price matching means you can get an item at Walmart for the same price as a current competitor stores printed advertised price for that identical item.
If you are price matching, make sure to have the current ad, with the date on it, ready to hand to the cashier BEFORE they ring up the item you are price matching.
Make sure you group the items you are price matching (especially if  using multiple ads) on the belt together (I always put them last) and don't forget to tell the cashier that you are going to price match those items!! Have your Price Matching Policy handy just in case!
Walmart Coupon Policy:
Walmart gladly accepts the following types of coupons
Print-at-home internet coupons

Must be legible
Must have "Manufacturer Coupon" printed on them
Must have a valid remit address for the manufacturer
Must have a valid expiration date
Must have a scannable bar code
Buy one, get one free (BOGO) coupons with a specified price
Are acceptable in black and white or color
May not be duplicated

Manufacturers' coupons

For dollar/cents off
For free items (except those printed off the Internet)
Buy one, get one free (BOGO) coupons
Must have "Manufacturer Coupon" printed on them
Must have a valid remit address for the manufacturer
Must have a valid expiration date
Must have a scannable bar code
May not be duplicated

Competitors' coupons

A specific item for a specified price, for example, $2.99
Buy one, get one free (BOGO) coupons for items with a specified price
Have a valid expiration date
Are acceptable in black and white

Soft drink container caps
Checkout coupons ("Catalinas")

Printed at our competitors' registers for dollar/cents off on a specific item
Must have "Manufacturer Coupon" with specific item requirements printed on them
Must have a valid remit address for the manufacturer
Must have a valid expiration date
Must have a scannable bar code
Are acceptable in black and white
May not be duplicated
Walmart DOES NOT accept the following coupons:
Checkout coupons

Dollars/cents off the entire basket purchase
Percentage off the entire basket purchase

Print-at-home Internet coupons that require no purchase
Competitors' coupons

Dollars/cents off at a specific retailer
Percentage off
Buy one, get one free (BOGO) coupons without a specified price
Double- or triple-value coupons
*The following are guidelines and limitations:
We only accepts coupons for merchandise that we sell.
Coupons must be presented at the time of purchase.
Only one coupon per item.
Item purchased must be identical to the coupon (size, quantity, brand, flavor, color, etc).
There is no limit on the number of coupons per transaction.
Coupons must have an expiration date and be redeemed prior to expiration.
If coupon value exceeds the price of the item, the excess may be given to the customer as cash or applied toward the basket purchase.
WIC or SNAP items purchased in a WIC or SNAP transaction are ineligible for cash back or application to the basket purchase.
Great Value, Marketside, Equate, Parents Choice, and World Table coupons have no cash value and are ineligible for cash back or application to the basket purchase.
The system will prompt for supervisor verification for:

40 coupons per transaction.
A coupon of $20 or greater on one item
$50 or more in coupons in one transaction
Walgreens Coupon Tips:
Store coupons such as the weekly ad coupons and monthly coupon booklets do not act as coupons when the registers ring them up.  They are considered "sale" prices and therefore, you do not need to take these in to account when you tally up how many coupons you have.
When you are using a combination of Walgreens coupons and manufacturer coupons, always hand over the manufacturer coupons first and then the Walgreens store coupons.
Register Rewards DO count as coupons.
Register Rewards (a.k.a. Catalina coupons) are manufacturer coupons that print out from a Catalina machine at the register after you have completed your transaction.  When you use a RR, you can only use ONE RR per item purchased. For example: If you are purchasing three items, you can use up to a combination of three manufacturer coupons and/or RRs. If you attempt to use more than three RR, the register will beep. If you run into a situation where you have more manufacturer coupons/RRs to use than products, look for "filler" items to add to your purchase. Fillers are inexpensive items, and they allow you to apply more coupons at checkout. Find something that's under a $1.00 to use as a filler item. The cheaper, the better!
If you purchase more than one of the same Register Reward participating item per transaction, you will only receive one Register Reward–NOT two! In order to get more than one RR coupon when purchasing more than one of the same qualifying items, request that each item be rung up on a separate transaction. However, you can purchase different Register Reward qualifying items in the same transaction, and you will receive one RR for each DIFFERENT qualifying Register Reward item purchased.
Also, its important to mention that Register Reward deals do NOT roll! This means that if you receive a $1RR for purchasing Head & Shoulders shampoo, you cannot use this same RR to purchase another Head & Shoulders shampoo and expect another $1RR to be given.
Any coupon that is an amount off 2 items (i.e. $1/2) is considered 2 coupons.  The register links this type of coupon to both items so you need to count it as 2.
When items are on sale for BOGO Free, you can use 2 coupons-1 for each item, even though the second is free.  Walgreens coupon policy which specifically states When items are featured in a Buy One, Get One free promotion, up to two coupons can be used against the items being purchased, as long as the net price does not go below zero for the items being purchased.
HerSavings.com is a cheerful and rewarding blog devoted to helping you save your hard earned money. Together, we will explore the best deals that will help us save more, spend less...and have fun doing it! So, grab yourself a cup of coffee, get comfortable and let the saving begin!
Read More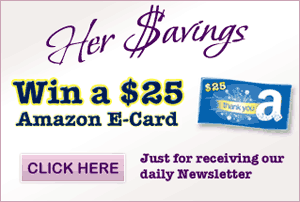 Albertsons
Bath & Body Works
CVS
Fred Meyer
HEB
Kmart
Kroger
old navy
Publix
Rite Aid
SafeWay
Target
Walgreens
Walmart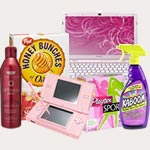 Daily Alerts
Welcome to HerSavings! If your new here, make sure you sign up to receive our Daily Newsletter! By signing up for the HerSavings.com newsletter, you will always stay up to date on the latest deals, coupons and freebies that are available! Sign up today and never miss out!