Coupon Codes and deals to help you save
By Stacy on April 19, 2018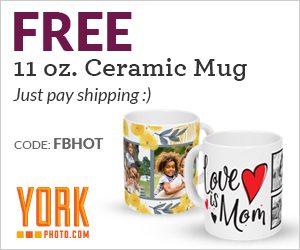 York Photo is currently offering a customizable 11-ounce coffee mug for FREE, all you have to pay is a shipping fee that starts at just $5.99!  Simply enter code FBHOT to snag this mug FREE!
This personalized mug would make a really cute gift for family, friends, and thank you gifts for teachers. And don't forget about Mother's and Father's day!  When my son still went to public school, I did this deal and made his teachers all personalized mugs filled with their favorite candy as an end of the year thank you gift, it was a huge hit!
By Stacy on April 18, 2018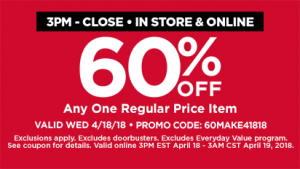 For today ONLY (4/18), Michaels is offering a 60% off ANY one regular priced item coupon! You can either print out this coupon or present it on your smartphone to save ink.  If you decide to use it online, use promo code 60MAKE41818 to score your 60% off.  This is valid today only after 3PM.
Please note that some exclusions apply, so be sure to read the fine print.
By Stacy on April 13, 2018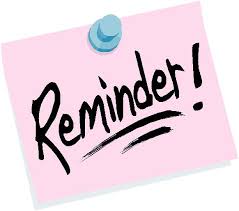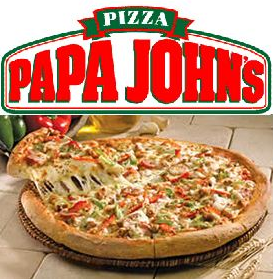 Today is the last day to snag this deal!
Now through April 13th, you will be able to score 50% on ANY regular menu priced pizza at Papa John's when you enter the code DEAL18 at checkout.  Please note this offer is available at participating locations only.
By Stacy on April 5, 2018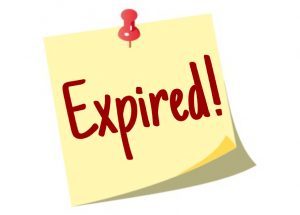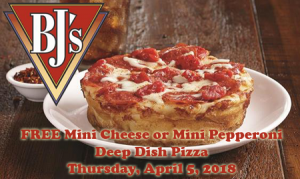 In celebration of National Deep Dish Pizza Day on Thursday, April 5, 2018, DoorDash and BJ's Restaurants are partnering to deliver 30,000 FREE Mini Cheese and Mini Pepperoni Deep Dish Pizzas! To get your free Mini Cheese or Mini Pepperoni Deep Dish Pizza ($13.75 value), use promo code DEEPDISH at checkout.
Here's the important information:  This offer valid for up to one (1) mini deep dish cheese pizza or mini deep dish pepperoni pizza per customer, valued up to $13.75 each, from participating BJ's Restaurants and Brewhouse locations. This offer is limited to 30,000 pizzas and may vary by restaurant. Offer only valid on BJ's orders placed on 4/5/18 between 9am- 9pm local time.
For more information, click on the links below:
Deep Dish Dash Promotional Terms
BJ's Free Delivery Promotional Terms
Enjoy!
By Stacy on March 28, 2018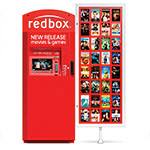 Redbox is currently offering $1.25 off any rental (DVD, Blu-ray, or game) when you use the promo code FH34G754 at the kiosk or on Redbox.com!  This code makes a DVD rental only $.25, a Blu-ray rental only $.75, and a game rental only $1.75.
The code is valid through April 1st.
By Stacy on March 15, 2018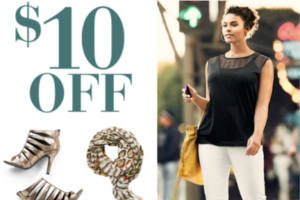 Attention Lane Bryant shoppers! Simply text TRENDY to 552255 on your cell phone (note that standard text messaging rates will apply) to snag a unique code valid for $10 OFF your in-store purchase of $10 or more (expires 3/31/18).  Depending on in-store pricing and sales, this $10 off code could possibly make for FREE socks, jewelry and more!
Please note, if you're a current subscriber you'll need to text message STOP to 552255and then send the text message listed above.
By Stacy on March 6, 2018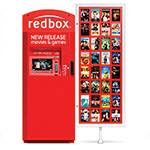 Redbox is currently offering a FREE DVD, Blu-ray, or Game rental when you text the word PUSH to 727272!  If you are already subscribed to their texts, you'll need to first text STOP to 727272 then you'll be able to text PUSH to 727272 and get the free code.
You can redeem this code at any kiosk, on the app, or on Redbox.com.  Your code will be valid for two weeks.
By Stacy on February 26, 2018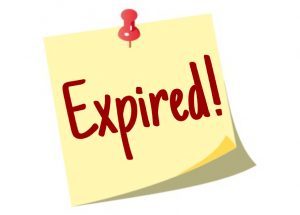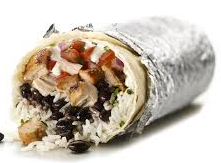 This weekend, Chipotle will be celebrating hockey by offering all hockey fans who are wearing their favorite team's hockey jersey, a Buy 1 Get 1 FREE burritos, bowls, salads, or tacos deal!
Offer is valid March 2nd only, from 10:45am to 10:00pm. No coupon is needed.
Enjoy!
By Stacy on February 7, 2018
*EXPIRED*
(Text Message)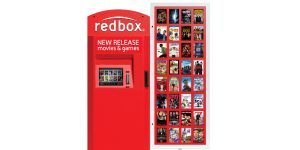 Update!  It seems that this code has reset!
Redbox is currently offering a FREE DVD, Blu-ray, or Game rental when you text the word VALPAK to 727272! You can redeem this code at any kiosk, on the app, or on Redbox.com.
This code will be valid through February 28th!
By Stacy on February 2, 2018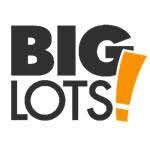 Now through Saturday, February 3rd, Big Lots is offering a coupon valid for $10 off your purchase of $50, $20 off $100, or $40 off $200!  To use in store, print coupon or present barcode to cashier. Or you can enter code SAVEBIG at checkout to use online. You can even use this coupon for clearance items, but please note that this coupon excludes milk, dairy products, eggs, and gift cards.

HerSavings.com is a cheerful and rewarding blog devoted to helping you save your hard earned money. Together, we will explore the best deals that will help us save more, spend less...and have fun doing it! So, grab yourself a cup of coffee, get comfortable and let the saving begin!
Read More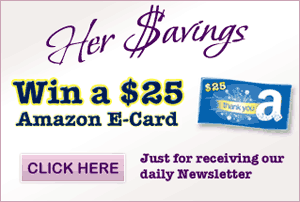 Albertsons
Bath & Body Works
CVS
Fred Meyer
HEB
Kmart
Kroger
old navy
Publix
Rite Aid
SafeWay
Target
Walgreens
Walmart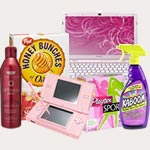 Daily Alerts
Welcome to HerSavings! If your new here, make sure you sign up to receive our Daily Newsletter! By signing up for the HerSavings.com newsletter, you will always stay up to date on the latest deals, coupons and freebies that are available! Sign up today and never miss out!