Baby & Kid Freebies and deals to help you save
By Stacy on August 7, 2018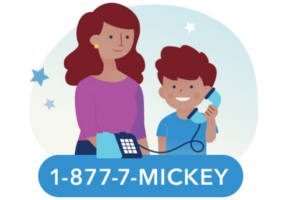 Make bedtime for the kids magical by getting a FREE bedtime message from a Disney Character! Simply call 1-877-7-MICKEY (1-877-764-2539) to get a goodnight message from Mickey Mouse, Minnie Mouse, Donald, Daisy, or Goofy!
So cute!!
By Stacy on August 3, 2018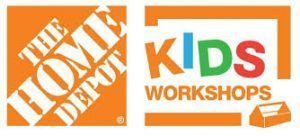 The Home Depot is hosting another fun-filled kids workshop this Saturday, August 4th at 9 a.m – 12 p.m!  Gather the kids and let them take part in the Free Kids Workshop where they'll get to build and take home their very own FREE Build a Bookworm Bookends at Home Depot!
All kids ages 5-12 get to keep their craft and receive a FREE Kids Workshop Apron, commemorative pin, and certificate of achievement.
These events are so much fun, kudos to Home Depot for doing them!
By Stacy on August 2, 2018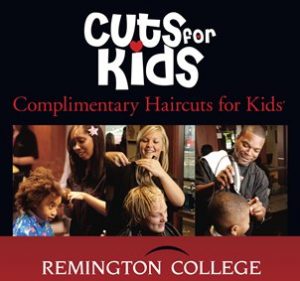 Remington College is offering FREE haircuts for children, 17 and under during the entire month of August to help get them ready to head back to school.  All of their campuses with Cosmetology programs will be participating.
And even sweeter, parents won't be left out. Anyone who brings a donation of school supplies, from pens and pencils to notebooks, will also receive a free haircut, manicure or pedicure themselves. Supplies will be collected and donated to local schools for students in need.
Check out the participating campuses and the dates of this promotion by clicking here.
By Stacy on August 1, 2018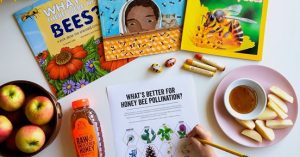 Attention teachers & fellow homeschoolers!
Start the new school year equipped with FREE 8 ready-made activities, including printable activity pages + a teacher guide! You will also be entered to win the following items:
Nature Nate's Raw & Unfiltered Honey (add taste to your sensory objectives!)
Crayons, glue sticks, and kid scissors
3 books about bees: 'The Bee Man', 'What If There Were No Bees?', 'National Geographic Bees'
Bee and honey sticker sheets
Long Live the Bees shirts for your whole class (unisex design, kid sizes only)
After entering, you'll be able to download the full printable teacher guide & lesson plan to check out and pencil into your planner!
By Stacy on August 1, 2018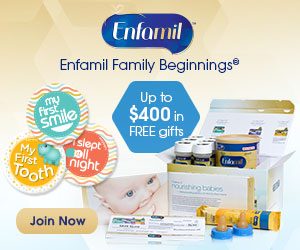 Join Enfamil Family Beginnings and get up to $400 in FREE gifts including coupons, formula samples, Belly Badges, and much more!
By Stacy on July 26, 2018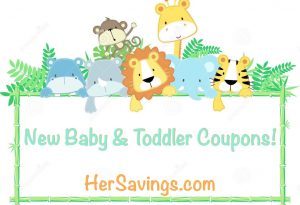 Coupons.com has released new baby & toddler coupons – over $12 in savings!
Save $2.00 off EIGHT (8) Gerber Pouches
Save $5.00 on any ONE (1) Culturelle Baby product
Save $1.00 off FOUR (4) Gerber Organic Glass Jars
Save $1.00 Any ONE (1) Baby Dove product (13 oz or larger) (excludes Baby Dove Bar, Wipes and Gift Sets)
Save $1.00 off ANY FOUR (4) Gerber Snack Items
Save $1.50 any ONE (1) package of HUGGIES LITTLE SWIMMERS Disposable Swimpants (10 ct. or larger)
By Stacy on July 26, 2018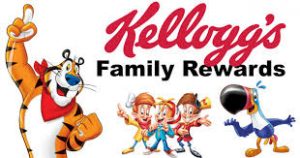 If you're a Kellogg's Family Rewards Member, right now you can enter the following codes to score FREE Points!
EARNGREATREWARDS = 20 points
HOWITWORKS20PNTS – 20 points
EARNSWEETREWARDS – 50 points
And if you're not a member, you can sign up for Kellogg's Family Rewards and receive the latest news, special offers and exclusive savings from Kellogg's. Enter codes, collect points, and earn awesome rewards from Kellogg's!
By Stacy on July 23, 2018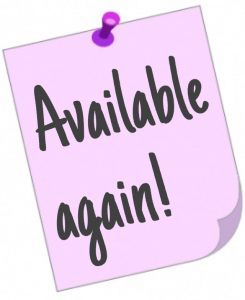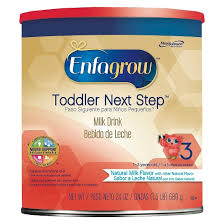 Enfagrow is currently offering a FREE Sample of Enfagrow Toddler Next Step! Your toddler must be at least 12 months old to qualify.
Your free sample should arrive in your mailbox within 4 to 6 weeks.
By Stacy on July 17, 2018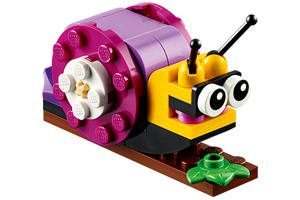 If you live near a Lego Store, there's a FREE kids event, Tuesday, August 7th or Wednesday, August 8th for children ages 6-14!  Learn how to build this mini LEGO Snail (pictured above) and take it home for FREE!
Also, you now have to reserve your Mini Model BEFORE you visit the LEGO Store.  These spots fill up quickly, so if you're interested, I suggest signing up ASAP.  Registration is on a first come first serve basis and quantities are limited. Stores will no longer accept walk-ups on the night of the event.
The monthly mini model build events are only open to registered LEGO VIP members. Not a VIP? It's easy and free to sign up! Just visit a LEGO Store and ask a Brick Specialist how to sign up at checkout, or click here to sign up online.
Head over here for more information.
By Stacy on July 11, 2018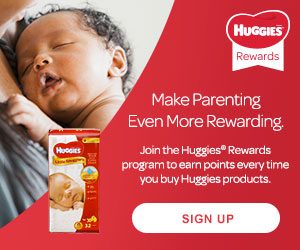 When you have a little one, you have lots of questions. HUGGIES Brand is here to help. Register today to get exclusive access to exciting offers, products updates and more from Huggies and other Kimberly-Clark brands, including Pull-Ups, Kleenex and U by Kotex. You will also receive Huggies Rewards emails, which may include monthly points statements, updates, news and more!
Whether Huggies Diapers and Wipes are always on your shopping list or you're stocking up before baby arrives, start earning points every time you buy. Redeem for rewards that are almost as good as your hugs.

HerSavings.com is a cheerful and rewarding blog devoted to helping you save your hard earned money. Together, we will explore the best deals that will help us save more, spend less...and have fun doing it! So, grab yourself a cup of coffee, get comfortable and let the saving begin!
Read More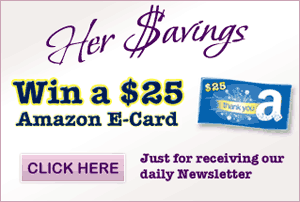 Albertsons
Bath & Body Works
CVS
Fred Meyer
HEB
Kmart
Kroger
old navy
Publix
Rite Aid
SafeWay
Target
Walgreens
Walmart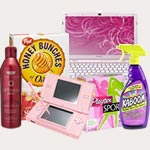 Daily Alerts
Welcome to HerSavings! If your new here, make sure you sign up to receive our Daily Newsletter! By signing up for the HerSavings.com newsletter, you will always stay up to date on the latest deals, coupons and freebies that are available! Sign up today and never miss out!