Baby & Kid Freebies and deals to help you save
By Stacy on November 11, 2018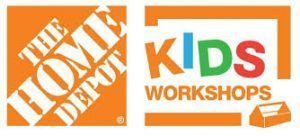 The Home Depot is hosting another fun-filled kids workshop on Saturday, December 1st at 9 a.m – 12 p.m!  Gather the kids and let them take part in the Free Kids Workshop where they'll get to build and take home their very own FREE sled with reindeer at Home Depot!
All kids ages 5-12 get to keep their craft and receive a FREE Kids Workshop Apron, commemorative pin, and certificate of achievement.
These events are so much fun, kudos to Home Depot for doing them!
By Stacy on October 17, 2018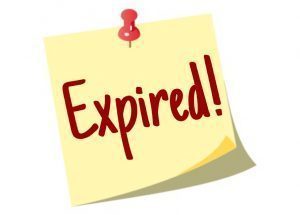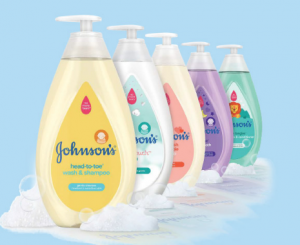 Hurry to snag a FREE Sample of Johnson's Baby Wash & Shampoo! Your sample should arrive in your mailbox within 6 weeks.
By Stacy on October 16, 2018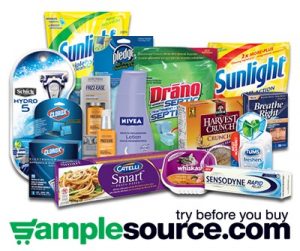 Folks, this offer is LIVE!!
SampleSource will be releasing their Fall samples very soon!  Samples that might be offered this time around include products from brands like RXBar, Clairol, Persil, and more.
If you have not signed up for SampleSource, I suggest you do so!  They only give out samples a few times a year, but it's normally up to 10 different samples that you will be able to request!  And don't worry, I will let you know when the samples become available again!
By Stacy on October 16, 2018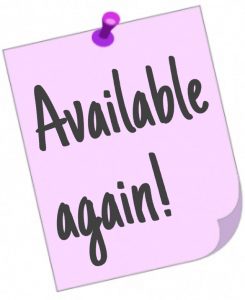 This offer is available again, so if you have not signed up for this in the past, you can now grab it!
For a limited time, Walmart is offering a FREE Welcome Baby Box! This free kit will include various baby samples.  To get yours, simply click the 'Sign Up Now' link located on the left of the page (under where it says Welcome Box – see image below for an example) and then submit your information.  Please note that this offer works best when using a computer, not a mobile device.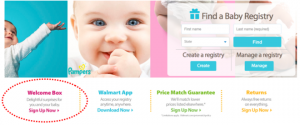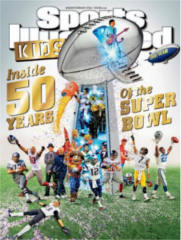 Snag a FREE Subscription to Sports Illustrated Kids Magazine! Be sure to select "No" to the offers after you fill out the form. Allow 6 to 10 weeks for the first issue to arrive!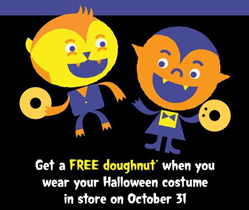 On October 31st,  if you wear your Halloween costume to a participating Krispy Kreme location you will be able to snag a FREE Doughnut! Limit one per person. No coupon or purchase is required!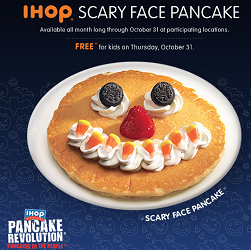 On 10/31, from 7 am – 10 pm IHOP will be offering a FREE Scary Face Halloween Pancake for kids 12 and under. Be sure to call your local IHOP to be sure they are participating.
*I will post a reminder for this!
By Stacy on September 24, 2018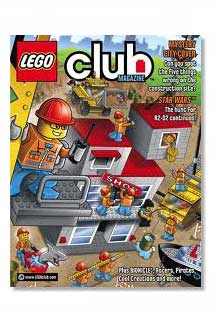 If your kids are into Lego's, they are going to love this freebie!  Both of my boys have been getting the Lego Magazines FREE for quite a few years now.  You never receive a bill and most of the time, each magazine contains a neat Comic book, poster, and codes to score money off your next LEGO purchase!
FREE Subscription To LEGO Club Magazine
Sign up for a FREE 2-year subscription to LEGO Magazine. Click the link for your country on the far right of the page and complete your details on the following pages. Please allow 4 – 6 weeks for delivery.
*LEGO Club Jr. Magazine will automatically be sent to LEGO Club members who are under the age of seven.
By Stacy on September 21, 2018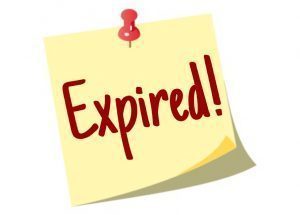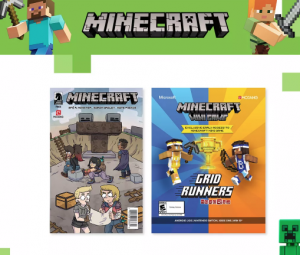 On September 22nd from 11AM-2PM, the kiddos can participate in this fun & free Minecraft Earth Event at Target! Kids will be able to take part in a scavenger hunt with exclusive giveaways including stickers, comic books, and LEGO mini-build!
*As with any event, I suggest calling ahead and making sure your local store is participating before heading out!
By Stacy on September 20, 2018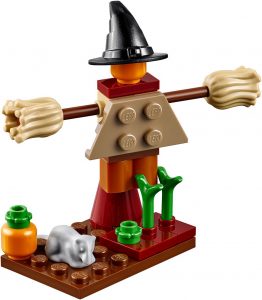 If you live near a Lego Store, there's a FREE kids event, October 2nd and 3rd for children ages 6-14!  Learn how to build this mini LEGO Scarecrow Witch (pictured above) and take it home for FREE!
Also, you now have to reserve your Mini Model BEFORE you visit the LEGO Store.  These spots fill up quickly, so if you're interested, I suggest signing up ASAP.  Registration is on a first come first serve basis and quantities are limited. Stores will no longer accept walk-ups on the night of the event.
The monthly mini model build events are only open to registered LEGO VIP members. Not a VIP? It's easy and free to sign up! Just visit a LEGO Store and ask a Brick Specialist how to sign up at checkout, or click here to sign up online.
Head over here for more information.

HerSavings.com is a cheerful and rewarding blog devoted to helping you save your hard earned money. Together, we will explore the best deals that will help us save more, spend less...and have fun doing it! So, grab yourself a cup of coffee, get comfortable and let the saving begin!
Read More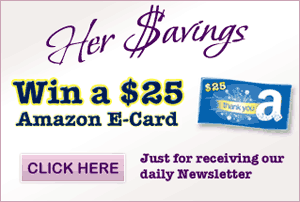 Albertsons
Bath & Body Works
CVS
Fred Meyer
HEB
Kmart
Kroger
old navy
Publix
Rite Aid
SafeWay
Target
Walgreens
Walmart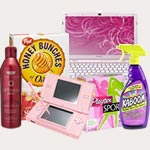 Daily Alerts
Welcome to HerSavings! If your new here, make sure you sign up to receive our Daily Newsletter! By signing up for the HerSavings.com newsletter, you will always stay up to date on the latest deals, coupons and freebies that are available! Sign up today and never miss out!