Amazon and deals to help you save
By Stacy on July 24, 2018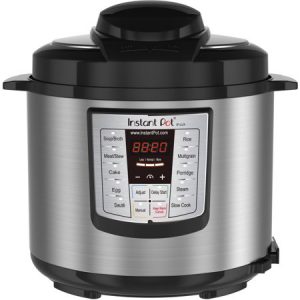 If you have been contemplating purchasing an Instant Pot, now is the perfect time to do so!  Walmart and Amazon currently have the Instant Pot LUX60 V3 6 Quart 6-in-1 Multi-Use Programmable Pressure Cooker for just $49 shipped (regularly $79.95)!  This is a fabulous deal folks!
This awesome 6-in-1 multi-functional pressure cooker can sauté, slow cook, steam, you can even make the best cheesecakes in it!  Running behind or forget to lay out dinner?  No worries – the Instant Pot has you covered!!  Back before the Instant Pot, when I made chili, it would normally take me all day to cook in my slow cooker, now takes me only 30 minutes (including prep!) from start to finish, with the exact same delicious results!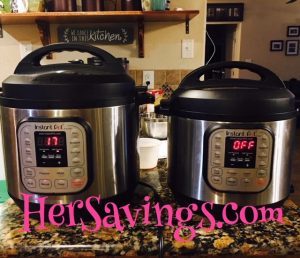 I absolutely love my Instant Pots (yes I said potS LOL)!  And if you already own an Instant Pot or perhaps you are thinking of getting one, make sure you check out the IP recipes from This Old Gal, I have yet to try a recipe of hers that I do not like!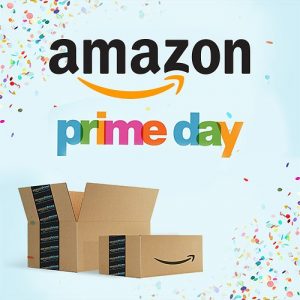 Amazon Prime Day will go live on July 16th! During Prime Day, for 36 hours starting at 3pm ET, Amazon will be offering up lots of amazing deals, with new deals being introduced every 5 minutes!  Prime members can shop exclusive deals from TVs, smart home, kitchen, grocery, toys, fashion, furniture, appliances, back-to-school supplies, everyday essentials and more.
If you aren't a Prime member, you can click here to sign up for a free trial and you'll be able to participate.
By Stacy on February 3, 2018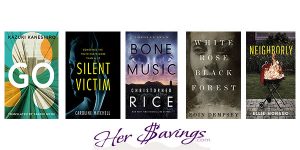 Attention Amazon Prime Members!
It's the start of a new month which means you can score a Free Kindle eBook, courtesy of Amazon Prime!
Here are this month's choices:
Go – written by Kazuki Kaneshiro
Silent Victim – written by Caroline Mitchell
Bone Music (The Burning Girl Series) – written by Christopher Rice
White Rose Black Forest – written by Eoin Dempsey
Neighborly: A Novel – written by Ellie Manago
Tough Tug – written by Margaret Read McDonald
By Stacy on December 19, 2017

If you have been wanting to try out the very popular Instant Pot, or perhaps you want to add to your Instant Pot collection, now is a perfect time!  Because for a very limited time, Amazon is offering the Instant Pot Duo Mini 3 Qt 7-in-1 for just $49.99!!  Folks, this price even beats their Black Friday price!
I absolutely LOVE my Instant Pots!!  Yes, I said pots – it can be an obsession haha! The Instant Pot is a multi-cooker which combines 7 kitchen appliances all in 1 very handy appliance.  It's a Rice Cooker, Pressure Cooker, Slow Cooker, Steamer, Sauté, Yogurt Maker and Warmer.
And friends, this item will ship FREE!
By Stacy on December 11, 2017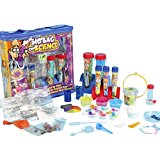 WOW!!  As a homeschool mom, this deal excites me!!
For today only, Amazon is offering up to 50% off STEM Toys as the Deal of the Day!  You can choose from 39 different educational toys.
And remember, these items ship FREE with a $25 purchase, or with Amazon Prime!
By Stacy on November 29, 2017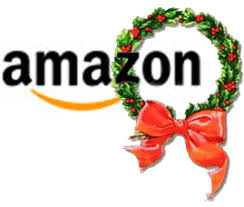 For today only, Amazon is offering up to 30% on toys from Transformers, Little Live Pets, WWE and more!  Here are just a few deals that caught my eye: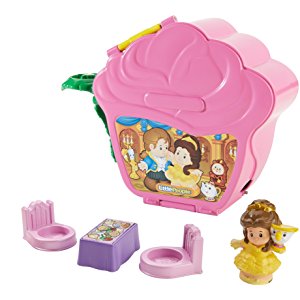 Fisher-Price Girls Little People Disney Princess Belle's Fold 'N Go Rose Toy
Was: $16.99
Deal of the Day: $9.95
---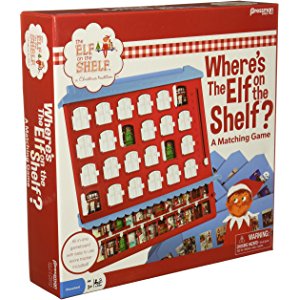 Elf on the Shelf: Where's the Elf on the Shelf? Game
Was: $14.30
Deal of the Day: $4.63
---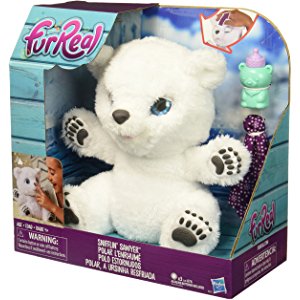 Was: $29.99
Deal of the Day: $11.08
---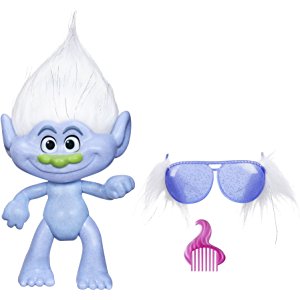 DreamWorks Trolls Glitterific Guy Diamond
Was: $29.99
Deal of the Day: $4.57
---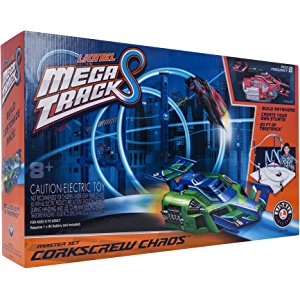 Lionel Mega Tracks – Corkscrew Chaos Red Engine
Was: $99.99
Deal of the Day: $22.40
*These will ship FREE with a $25 purchase, or FREE with Amazon Prime!
By Stacy on November 27, 2017
*EXPIRED*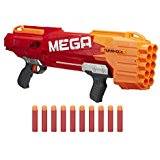 Deal alert! Amazon.com is currently offering the Nerf N-Strike Mega TwinShock for just $13.98, which is a great saving compared to the regular price of $39.99! This is a great gift idea and will only be available at this price for today ONLY!
While your there, make sure to check out the other Nerf deals that are available!
By Stacy on November 27, 2017
*EXPIRED*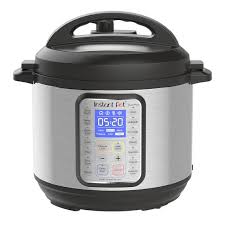 Heads up!! For Cyber Monday, Amazon is offering the Instant Pot DUO 9-in-1 Pressure Cooker 6-Quart for just $74.95!! Folks, this is a great deal!!
I have a confession. I am a Pot-Head. An Instant Pot Head that is, LOL!! I have two Instant Pots and I love them dearly. They have simplified my life. One of my very favorite recipes to make is the Indian Butter Chicken from twosleevers.com. Click Here for a direct link to the recipe.
And click here for a direct link to the Amazon Instant Pot deal.  If you were debating about whether to get one, this is the perfect opportunity to grab one!
By Stacy on January 1, 2017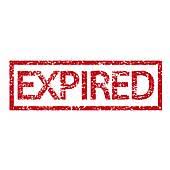 All the offers after this post are expired – but feel free to look around!  It's kind of neat to see what kind of freebies were being offered 4 years ago!
HerSavings.com is updated daily, except for those 4 years I took a break to work on another site!  So, yes, I have a lot of catching up to do…and a little more dusting…..haha!
And let me just say, it is so good to be back!
HerSavings.com is a cheerful and rewarding blog devoted to helping you save your hard earned money. Together, we will explore the best deals that will help us save more, spend less...and have fun doing it! So, grab yourself a cup of coffee, get comfortable and let the saving begin!
Read More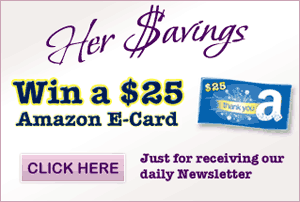 Albertsons
Bath & Body Works
CVS
Fred Meyer
HEB
Kmart
Kroger
old navy
Publix
Rite Aid
SafeWay
Target
Walgreens
Walmart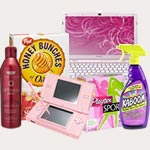 Daily Alerts
Welcome to HerSavings! If your new here, make sure you sign up to receive our Daily Newsletter! By signing up for the HerSavings.com newsletter, you will always stay up to date on the latest deals, coupons and freebies that are available! Sign up today and never miss out!