Albertsons and deals to help you save
By Stacy on January 1, 2017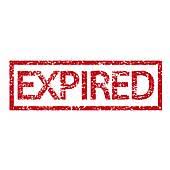 All the offers after this post are expired – but feel free to look around!  It's kind of neat to see what kind of freebies were being offered 4 years ago!
HerSavings.com is updated daily, except for those 4 years I took a break to work on another site!  So, yes, I have a lot of catching up to do…and a little more dusting…..haha!
And let me just say, it is so good to be back!
By Stacy on November 27, 2013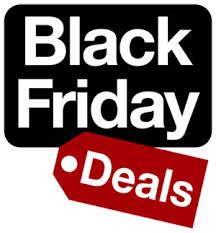 *EXPIRED*
Are you ready for Black Friday?!!  I am not so sure if I am ready for the crowds!  The deal seeker and the allure of saving money calls me though, so I might just have to toughen up and get ready – or maybe I will just shop online in my pajamas!  Here are all the Black Friday ads that have been released, all put together in one place,  so you can make your own game plan and shopping list for Black Friday!
Here are a few of my favorite deals: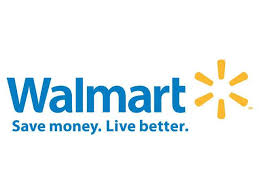 WALMART: Read the rest of this entry »
By alexbet on June 6, 2011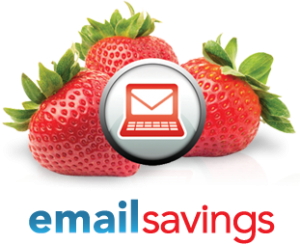 Sign-up for the Albertsons Email Savings Program and they will give you a $5 off $25 coupon to print!
Plus, when you tell your friends about this great coupon, you can earn additional coupons!
There is a maximum of 5 referrals per user and a limit of one coupon per household. You will also need to have a total of $25 after all coupons are deducted reach the minimum $25 purchase requirement.
(Thanks,  Bargain Blessings!)
By alexbet on May 16, 2011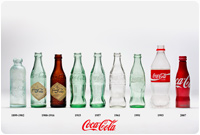 There's a new coupon book from Coca-Cola out called 125 years of summer fun with over $85 in savings!
I have read that some people are finding their coupon book at Albertsons & Fred Meyers, but I am sure you will be able to find them at other retailers.  I suggest checking the service counter as well.
Let us know where you find yours!
$1/3 12 pack cans of any Coca-Cola product
$1/2 Dixie Ultra plate or bowl items
$1/2 La Banderita or Ole brand corn or flour tortilla
$1/1 16 oz or larger Herdez salsa
$1/2 Betty Crocker Suddenly Salad mixes
$1/2 Synders of Hanover pretzels 8 oz or larger
$1/2 Sunshine Cheese-it Baked Snack Crackers, Keebler Town House Crackers and /or Keebler Club Crackers
$1/2 Morningstar Farms Veggie Foods products
$1/2 Keebler and/or Sunshine Multi-packs, 12 ct or larger
$2 off any large Coca-Cola fountain drink at participating AMC theatres (exp 8/31)
$10 off Southwest Airlines Ticket Purchase
Stay 1 Night at Sheraton Hotels & Resorts and receive 40% off
And many more attraction coupons!
(Thanks, Coupon Connections NW!)
By alexbet on May 14, 2011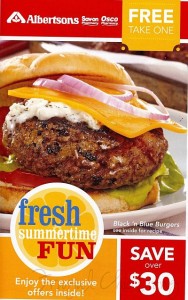 The next time you are at Albertson's be on the lookout for a new coupon book with $30 in coupons inside!
You can find the following Manufacturer's Coupons inside (meaning these coupons can be used at ANY store that takes coupons!):
$1.00/1 Kingford Charcoal Products
$1.00/2 Johnsonville Sausage
$1.25/3 Wish-Bone Salad Dressings
$1.00/2 Vlasic Products
$1.00/2 Snyder's Pretzel Pieces
$1.00/2 Hormel Pepperoni Packs
$1.00/1 Tyson Any'tizers Wings
$1.00/2 Dannon Light & Fit or Danimals
$2.00/2 Coca-Cola, 20 or 24 packs
$1.00/2 Truvia Natural Sweetener
B5G1 Free Powerade Zero when you buy Powerade Ion4
B5G1 Free VitaminWater Zero when you buy VitaminWater
$2.00/2 Coca-Cola Flavors, 12-packs excluding Coca-Cola, Diet Coke and Coca-Cola Zero
$1.00/2 Chinet Plates, 15 ct+
$1.00/1 Viva Towels, 6 regular rolls
$1.00/2 Dixie Plates or Bowls
$1.00/2 Wet Ones Canisters or Singles
$1.00/1 Schick Razor
$1.00/1 Playtex Gentle Glide or Sport
$1.00/1 Banana Boat, 3 oz+
$4.00/2 Coppertone Continuous Spray
$1.00/1 Nature Made
(Thanks, Frugal Chic Living!)
By alexbet on May 10, 2011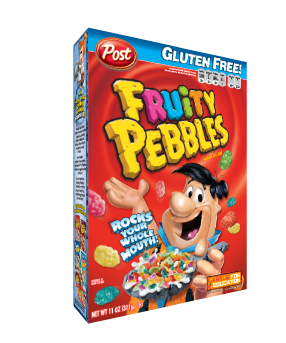 Starting Wednesday 5/11 Post Cereal will be $1.50 a box.  With the current catalina offer this is going to make for a super great deal and we don't even need coupons!
Buy Post Pebbles, 10 oz or larger between 4/22-5/15
Buy 2, Receive $1.00 Catalina ($0.50 savings per item)
Buy 3, Receive $2.00 Catalina ($0.66 savings per item)
Buy 4, Receive $3.00 Catalina ($0.75 savings per item)
Post Pebbles Cereal $1.50
Buy 4, Receive $3.00 Catalina
Pay: $6.00, receive $3 Catalina
Final Price: $0.75 each
You can then use that $3.00 and "roll"  it into the next transaction!  If you are planning on stocking up to call or talk to your store manager and see if they will order you extra!
There is also a catalina offer for Post Select Cereals.  If these are included in the sale they will also be $0.75 a box after catalina!  Lets hope!
Buy Post Selects between 4/18-5/15 (not sure if these are included in the sale)
Buy 2, Receive $1.00 Catalina
Buy 3, Receive $2.00 Catalina
Buy 4, Receive $3.00 Catalina
Thanks, Coupon Connection!
HerSavings.com is a cheerful and rewarding blog devoted to helping you save your hard earned money. Together, we will explore the best deals that will help us save more, spend less...and have fun doing it! So, grab yourself a cup of coffee, get comfortable and let the saving begin!
Read More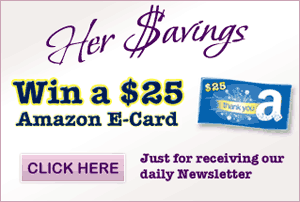 Albertsons
Bath & Body Works
CVS
Fred Meyer
HEB
Kmart
Kroger
old navy
Publix
Rite Aid
SafeWay
Target
Walgreens
Walmart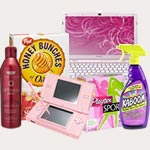 Daily Alerts
Welcome to HerSavings! If your new here, make sure you sign up to receive our Daily Newsletter! By signing up for the HerSavings.com newsletter, you will always stay up to date on the latest deals, coupons and freebies that are available! Sign up today and never miss out!