About Us
A little about me.
My name is Stacy and my blog HerSavings.com helps everyone save money with freebies, coupons & amazing deals. I find and then share with all of you the hottest new freebies/deals every day. You will have a feeling of pride when you find out just how much money you can and will save! I know I do! I have been blogging and running my own site for over 12 years now. I love what I do.
A little more about me….I'm a mommy, wife, cook (well, sort of, I do try! I only caught the kitchen on fire twice! LOL!), family accountant, personal maid & a bargain enthusiast. I am a mom of two adorable young gentlemen, ages 18 & 12! My youngest son was just recently diagnosed as being part of the Autism Spectrum, and as of last year, I am a homeschooling mom to my 12-year-old son. I did not imagine myself as a homeschool mom, but us mom's do what we have to do when our babies are getting bullied and not being supported as they should be. My oldest is a Senior in public school, and I must admit, I am not sure if I am ready for him to leave the nest!! I better start buying kleenex now.
My husband and myself have been married for a little over 20 years, and I consider myself to be the luckiest women to have such an amazing partner. And I just want to say, thanks to my husband for being so wonderful and understanding when supper is late because I had to blog about an awesome deal.  I love you Hunny.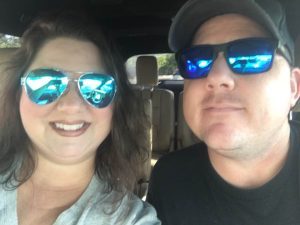 (Yep, that's me and my Hunny.  See how super cool we are, haha?)
So, you could say that finding the best deals (I refuse to pay retail!!) has become an addiction for me…..but so worth it!! I can't wait to get to know you all!
Happy Savings Ya'll!
HerSavings.com is a cheerful and rewarding blog devoted to helping you save your hard earned money. Together, we will explore the best deals that will help us save more, spend less...and have fun doing it! So, grab yourself a cup of coffee, get comfortable and let the saving begin!
Read More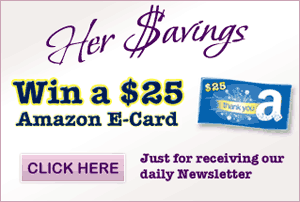 Albertsons
Bath & Body Works
CVS
Fred Meyer
HEB
Kmart
Kroger
old navy
Publix
Rite Aid
SafeWay
Target
Walgreens
Walmart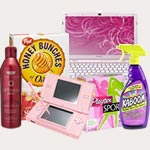 Daily Alerts
Welcome to HerSavings! If your new here, make sure you sign up to receive our Daily Newsletter! By signing up for the HerSavings.com newsletter, you will always stay up to date on the latest deals, coupons and freebies that are available! Sign up today and never miss out!