Sweepstakes and deals to help you save
By Stacy on September 21, 2018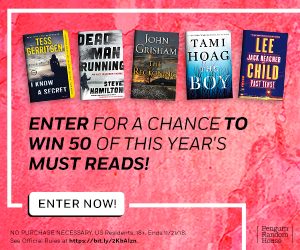 Enter for your chance to win 50 of this year's must-read books from Penguin Random House!!  Click here to enter.  Good luck!
By Stacy on August 31, 2018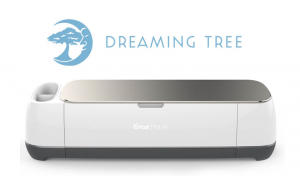 Dreaming Tree is giving away a brand new Cricut Maker to one lucky Facebook fan! No purchase necessary! Make sure you enter by Sunday, September 16th, 2018 @ 11:59 CST.  Dreaming Tree will announce the Grand Prize Winner on Facebook Live and/or via Dreaming Tree's Newsletter on or around September 21st, 2018.
I have the Cricut Air 2 and LOVE it, but the new Cricut Maker can do so much more!  The new Cricut Maker is the ultimate smart cutting machine which gives you the freedom to make virtually any DIY project:
• Cuts hundreds of materials, from the most delicate fabric and paper to matboard and leather
• An expandable suite of tools
• Rotary Blade™, with its gliding, rolling action, cuts through virtually any fabric
• Knife Blade™ that works like an X-ACTO® knife to slice through heavier materials up to 2.4 mm (sold separately)
• Sewing pattern library with hundreds of patterns available to choose from
• Washable fabric pen to eliminate guesswork and know precisely how pattern pieces fit together
• Simple design apps and the ability to use your own designs
• Cuts everything the Explore Family of Machines can cut and more!
• Applies up to 4 kg of force
With the Cricut machines, you can create your own shirts, home decor, jewelry, and so much more!
Click here to enter, good luck!
By Stacy on August 31, 2018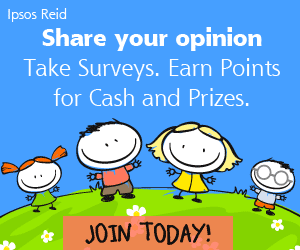 If you're looking for a chance to try out new products before they hit the market, then you may want to check out Ipsos I-Say Survey company.
Ipsos is a global survey-based market research company that serves more than 5,000 clients in more than 100 countries.
As an Ipsos I-Say community member, you'll have the opportunity to take surveys and earn fantastic rewards!  Most members receive surveys at least once each month with an average of about four per month, and the more surveys you take, the more points you earn. In addition, many Ipsos members also have the chance to test new products and services before the general public!
By Stacy on August 1, 2018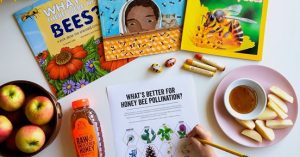 Attention teachers & fellow homeschoolers!
Start the new school year equipped with FREE 8 ready-made activities, including printable activity pages + a teacher guide! You will also be entered to win the following items:
Nature Nate's Raw & Unfiltered Honey (add taste to your sensory objectives!)
Crayons, glue sticks, and kid scissors
3 books about bees: 'The Bee Man', 'What If There Were No Bees?', 'National Geographic Bees'
Bee and honey sticker sheets
Long Live the Bees shirts for your whole class (unisex design, kid sizes only)
After entering, you'll be able to download the full printable teacher guide & lesson plan to check out and pencil into your planner!
By Stacy on July 31, 2018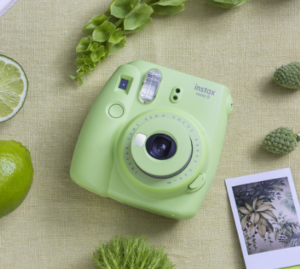 Enter the Coca-Cola Fujifilm Instant Win Game for your chance to win 1 of 100 Fujifilm prize packs ($100 value)!  You can play this up to 25 times per day through August 31st for more chances to win.
100 Winners
Entry Frequency:  25 Times Daily
End Date: 8/31/18
Good luck!
By Stacy on July 12, 2018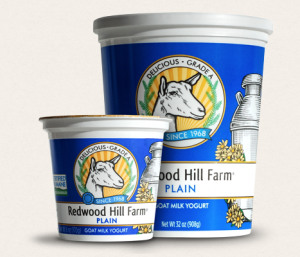 Simply enter the Redwood Hill Sweepstakes and you'll be emailed a printable coupon valid for a FREE Redwood Hill Farm Yogurt Product – up to a $3.20 value! Please note that not all stores accept printable free product coupons.
Click here to find where these products are sold near you.
Enter the Challenge 'Real Summer' Instant Win Game for your chance at winning 1 of 4,800 prizes which include free product coupons and 200 Good Cook prize packs, plus more!
4,800 Prizes
Entry Frequency:  Once Daily
End Date: 9/16/18
Good luck!
By Stacy on April 9, 2018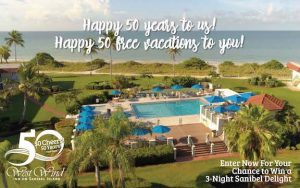 Enter the 50 Cheers for 50 Years Sweepstakes for your chance to win 1 of 50 vacations to Sanibel Island, Florida! Note that the airfare is not included.
HerSavings.com is a cheerful and rewarding blog devoted to helping you save your hard earned money. Together, we will explore the best deals that will help us save more, spend less...and have fun doing it! So, grab yourself a cup of coffee, get comfortable and let the saving begin!
Read More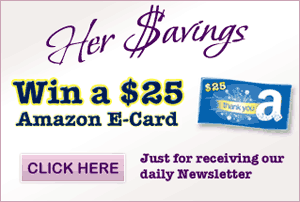 Albertsons
Bath & Body Works
CVS
Fred Meyer
HEB
Kmart
Kroger
old navy
Publix
Rite Aid
SafeWay
Target
Walgreens
Walmart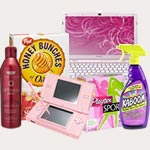 Daily Alerts
Welcome to HerSavings! If your new here, make sure you sign up to receive our Daily Newsletter! By signing up for the HerSavings.com newsletter, you will always stay up to date on the latest deals, coupons and freebies that are available! Sign up today and never miss out!