Free With Coupon and promos to help you save
By Her Savings on March 21, 2014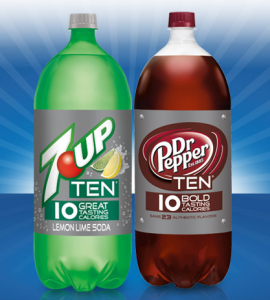 *EXPIRED*
Kroger (and affiliated stores) shoppers, load this eCoupon onto your Kroger Card, and the next time you go to Kroger, you'll be able to snag a FREE Dr. Pepper or 7-Up TEN 2-Liter!
*Coupon is available to load today only (3/21), and is valid through April 5th.
By Her Savings on March 21, 2014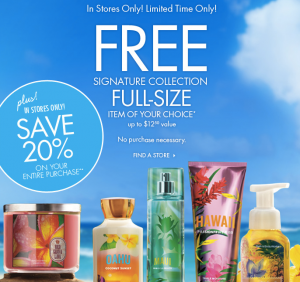 Check your emails!!  Hopefully your one the lucky ones who received (or is going to receive) an email that is titled "Pick Your Paradise! Free Full-Size Signature Item + 20% Off – In Stores Only!".  Included in this email is a coupon valid for a FREE Full-Size Signature Collection Item, up to $12.50 value! No purchase is necessary. You must present the e-mail in-store to redeem it.
And don't forget to pick up your FREE Full-Size Fragrance Mist with ANY purchase, valid through today (3/21)!!
By Her Savings on March 20, 2014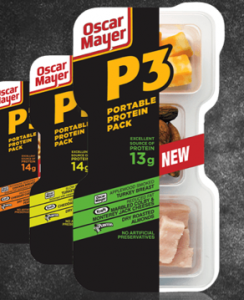 Some Walmart locations (not all) currently have the Oscar Mayer P3 Protein PackS for just $1 each, so FREE after this HIGH value $1 off Oscar Mayer P3 Protein Pack coupon! Just click the red banner at the top.
If you would like to save ink, click "Help" near the bottom right of the printing page to get the coupon mailed to you!
By Her Savings on March 20, 2014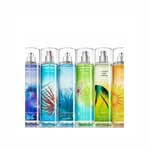 Bath & Body Works is offering up a coupon valid for a FREE Fragrance Mist Product with ANY Purchase when you redeem this offer in-stores! Valid through tomorrow, March 21st.  The coupon will be sent to your email within a few minutes.
By Her Savings on February 13, 2014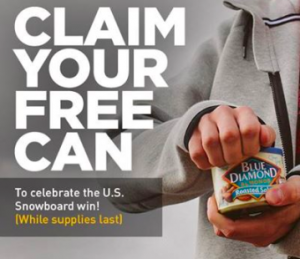 *Expired for now, I will let you know when these become available again!

(Facebook Freebie)
Hurry on over to the Blue Diamond Facebook page, give them a "like" and click on the Blue Diamond's USAA Coupon Offer tab. Then, click on the claim your coupon button to snag yourself a mailed coupon valid for a FREE 6 oz can of Blue Diamond Almonds. Hurry, as this is only valid for the first 4,000!
By Her Savings on February 11, 2014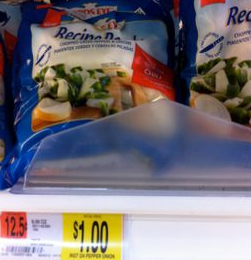 Walmart sells Birds Eye Recipe Ready Vegetables for around $1.00 to $1.28, print out this $1 off coupon to score these for FREE, or close to free!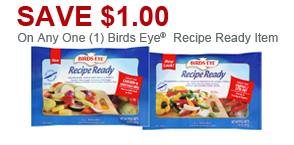 By Her Savings on February 10, 2014
By Her Savings on January 22, 2014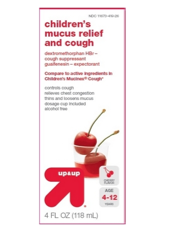 Through January 25th, Target has their brand – Up & Up Children's Cough Medicine on sale for $.89 each, use this $1 off printable coupon to make it FREE! If you prefer a mobile coupon instead, you can text UPUP to 827438 to score the same coupon on your phone.
By Her Savings on January 8, 2014
If your a member of Smiley360, make sure to login to your account to see if you have any new offers waiting for you!   Smiley is currently offering select members to try FREE Arm & Hammer "Clump & Seal" Cat Litter! They'll send you a free product coupon that is valid at Walmart or Target.
If you're interested, register or login here to your account, and then click on the 'Offers for You' tab to take a quick quiz to see if you qualify.  Please note that not everyone will get chosen for this sampling opportunity, but they offer many different FREE product testings that you will have a chance to do!
By Her Savings on January 8, 2014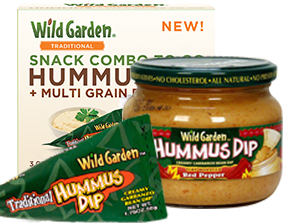 *EXPIRED*
(Facebook Freebie)
Hurry to snag a FREE Wild Garden Hummus Product Coupon! This coupon will be mailed to you within 8 weeks. Use their product locator to find where these products are sold near you.  *If you are on a mobile device, you will not be able to submit your request for a free product coupon.

HerSavings.com is a cheerful and rewarding blog devoted to helping you save your hard earned money. Together, we will explore the best deals that will help us save more, spend less...and have fun doing it! So, grab yourself a cup of coffee, get comfortable and let the saving begin!
Read More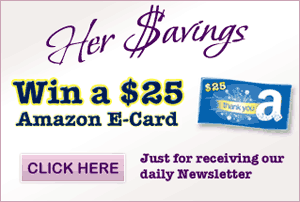 Albertsons
Bath & Body Works
CVS
Fred Meyer
HEB
Kmart
Kroger
old navy
Publix
Rite Aid
SafeWay
Target
Walgreens
Walmart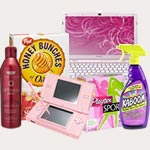 Daily Alerts
Welcome to HerSavings! If your new here, make sure you sign up to receive our Daily Newsletter! By signing up for the HerSavings.com newsletter, you will always stay up to date on the latest deals, coupons and freebies that are available! Sign up today and never miss out!